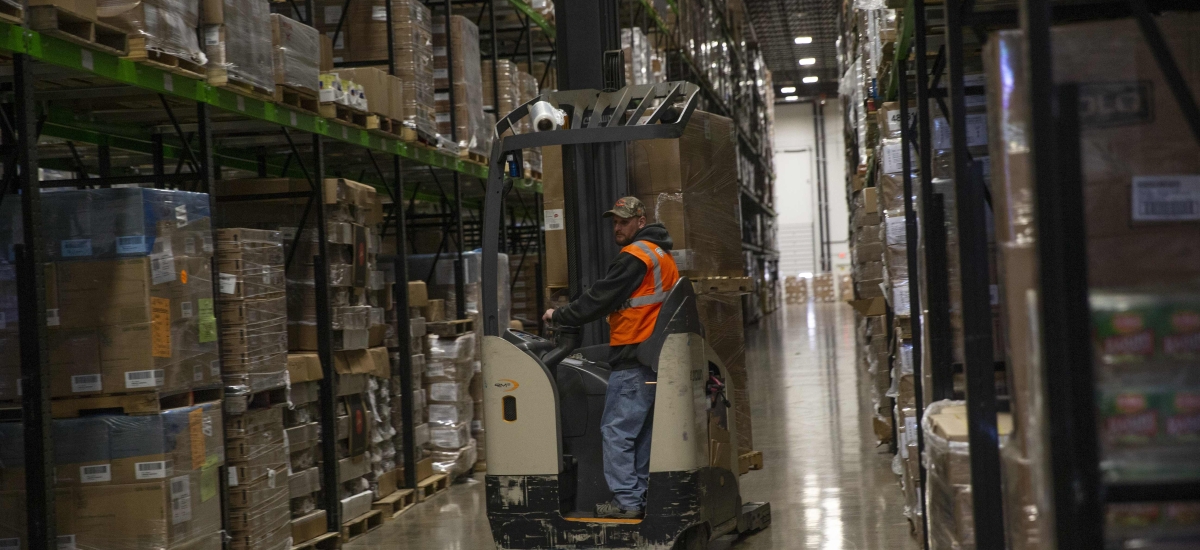 Lineage Launches its Global Hiring Event to Fill Nearly 1,000 Roles Worldwide
September 12, 2023
Novi, Mich. -- September 12, 2023 – Lineage (or the "Company"), a global leader in the temperature-controlled warehousing and logistics industry, today announced it will host its first Global Hiring Day event on September 20th. The event will take place across several regions, including the U.S., Canada, U.K. and Asia-Pacific.
During the event, attendees can learn more about careers in the cold chain and Lineage's role in helping to feed the world. Candidates can also speak to recruiters about part-time and full-time positions available. On-site interviews will be conducted at approximately 50 U.S. warehouse locations, with immediate job offers extended for specific roles. Two Canadian sites and one U.K. site will also hold hiring day events.
Available positions encompass a range of roles across warehousing and logistics operations, including those with experience in case picking, forklift operations, building maintenance, material handling equipment mechanics and refrigeration technology. Select warehouse leadership roles will also be available.
Additionally, Lineage has openings for corporate roles based in its Michigan headquarters and in the Asia-Pacific region. Corporate positions span a range of functions, including roles in finance and accounting, project management, information technology, legal, safety and compliance, sales, human resources, and engineering. An open house will be held at the Novi, Mich. global headquarters where candidates can meet the corporate recruiting team on Global Hiring Day.
To register and learn more about Global Hiring Day events, visit:
"Our Global Hiring Day event is an opportunity to join a world-class team at Lineage and make a real impact as we shepherd one of our most precious resources – food – on its journey from farm to fork," said Kelly Burlage, Vice President of Talent Acquistion at Lineage. "Our purpose is to transform the food supply chain to eliminate waste and help feed the world, and delivering on this mission begins with our people."
Lineage has been frequently recognized as a best-in-class employer: the Company was twice named a Best Managed Company by Deloitte Private and The Wall Street Journal, named a 2023 Best Place to Work in Southeast Michigan by Crain's Detroit Business, and named a 2022 Top Workplace by Detroit Free Press. Working at Lineage ensures competitive wages, top-notch benefits, an inclusive work culture, values-based leadership, flexible shifts, and a promising career with a growing company.
This event builds on a successful 2022 Hiring Day, which was held across numerous U.S. sites last year. Approximately 1,000 prospective employees attended, and Lineage extended offers to nearly one-third of the participants.
Additional information about careers at Lineage can be found at onelineage.com/careers.
---
About Lineage
Lineage is one of the world's leading temperature-controlled industrial REITs and integrated solutions providers with a global network of over 400 strategically located facilities, totaling nearly 2 billion cubic feet of capacity across countries in North America, Europe, and Asia-Pacific. Coupling industry-leading expertise in end-to-end logistical solutions and innovative technology, Lineage partners with the world's largest food and beverage companies to increase distribution efficiency, advance sustainability, minimize supply chain waste, and, most importantly, help feed the world. In recognition of the company's leading innovations and sustainability initiatives, Lineage has been named a CNBC Disruptor 50 Company for three consecutive years, twice named a US Best Managed Company, named the No. 1 Data Science company, and 23rd overall, on Fast Company's list of The World's Most Innovative Companies, and was included on Fortune's Change the World list. (www.onelineage.com)
Media Contacts:
Christina Wiese
734-608-1855
cWiese@onelineage.com