Work with a smart and sustainable cold chain
Lineage is leading the way on sustainability within the cold chain and we're bringing our customers with us. You'll benefit from the investments we're making to reduce our carbon footprint, cut waste out of our operations and power our operations with on-site renewable energy.
Our sustainability efforts, led by our award-winning Data Science, Engineering and Procurement organizations, are exploring opportunities to further reduce our energy consumption and greenhouse gas emissions. In fact, we now stand as the 13th largest producer of solar energy in the U.S.
Committing to bold action
We understand that our impact is YOUR impact. That's why we're going all in to increase the sustainability of our operations. Lineage signed The Climate Pledge in 2021 — committing as a company to achieve net-zero carbon emissions by 2040.
Investing in the future
From driving energy efficiency to reimagining the design of our warehouses and having 108MW of solar energy currently on-site at Lineage locations in the United States, Lineage is walking the walk when it comes to sustainability. And now we're ready to run.
WAREHOUSE SOLUTIONS
Leverage our network and solutions to drive value and sustainability
Blast Freezing
Preserve product integrity and promote food safety using Lineage's blast freezing services.
Case Picking
Trust Lineage to pick and pack your product safely and efficiently to meet the dynamic needs of your customers.
Railcar Siding
Transition your product safely and efficiently from rail to storage using Lineage's railcar siding services.
Customs Labeling & Stamping
Rely on Lineage to move your product through the global marketplace.
USDA & FDA Inspection Services
Enjoy a faster, simpler import/export process with Lineage's onsite USDA and FDA Inspection Services.
Commitment to Food Safety
Rest assured that Lineage is committed to protecting your customers and your brand with the highest standards of food safety and product distribution.
WMS Technology
Your products can move smoothly and efficiently through our facilities by leveraging our differentiated warehouse management systems.
24/7 Operation Capabilities
Benefit from our around-the-clock operations to get your products where they need to be, when they need to be there.
News & Stories
Keep pace with a future-forward partner
When you choose Lineage, you get access to a world of possibilities.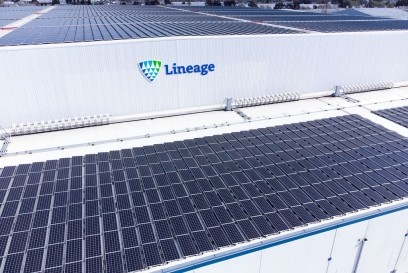 Press
//
Awards
//
Business Development
//
Enhancements
NOVI, Mich.--(BUSINESS WIRE)--Lineage, LLC (or the "Company"), the world's largest temperature-controlled industrial REIT and logistics solutions…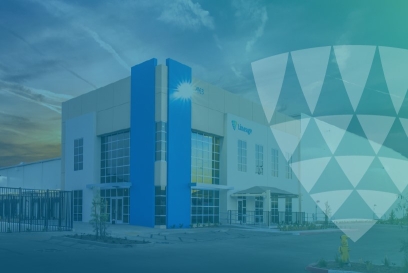 Lineage recognized for its deployment of ATLAS refrigeration controls system to create energy efficienciesThe award marks the fourth consecutive year…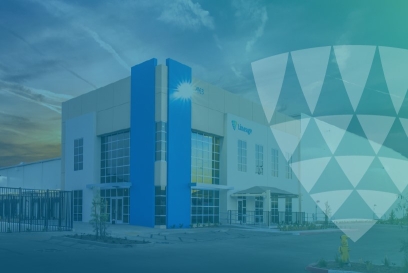 Like many of you, Lineage watched the COP26 conference in Glasgow, eager to learn how our world leaders intend to address the growing climate crisis…