Cold storage meets greater efficiency
Where will you feed the world next? Our automated warehousing solution combines next-generation technology, applied sciences and innovative thinking to deliver you greater efficiency and future-forward supply chain solutions. Partner with Lineage and we'll help you leverage our dynamic automated solutions for your temperature-controlled warehousing needs.
Maximum flexibility & responsiveness
We use a process called Dynamic Profiling, which gives us the ability to adapt to a wide range of your needs over time. Automated Storage and Retrieval Systems technology will move your products seamlessly through multi-level and high-bay locations, maximizing storage density and reducing service times.
Be efficient anywhere on earth
Our automation capabilities are strategically located to serve you across the Lineage network in North America, Europe and the United Kingdom. Fully automated warehousing uses a smaller footprint to handle more product. Smaller footprints and greater density mean lower energy consumption, better efficiency and greater environmental sustainability for our generation and the future generations to follow.
WAREHOUSE SOLUTIONS
Leverage our leading cold storage network
Blast Freezing
Preserve product integrity and promote food safety using Lineage's blast freezing services.
Case Picking
Trust Lineage to pick and pack your product safely and efficiently to meet the dynamic needs of your customers.
Full EDI Capabilities
Maximize the efficiency of doing business using Lineage's advanced computer-to-computer transaction capabilities.
USDA & FDA Inspection Services
Enjoy a faster, simpler import/export process with Lineage's onsite USDA and FDA Inspection Services.
Customs Labeling & Stamping
Rely on Lineage to move your product through the global marketplace.
Commitment to Food Safety
Rest assured that Lineage is committed to protecting your customers and your brand with the highest standards of food safety and product distribution.
WMS Technology
Your products can move smoothly and efficiently through our facilities by leveraging our differentiated warehouse management systems.
24/7 Operation Capabilities
Benefit from our around-the-clock operations to get your products where they need to be, when they need to be there.
News & Stories
Keep pace with a future-forward partner
When you choose Lineage, you get access to a world of possibilities.
In the intricate dance of cold chain logistics, chaos often leads. But chaos has met its match in Sybil, a revolutionary algorithm developed and…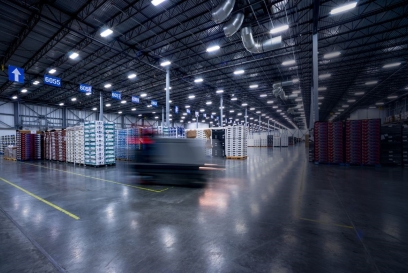 By integrating warehouse management systems (WMS), machine learning capabilities and automated warehouse designs, Sybil helps pave the way for a…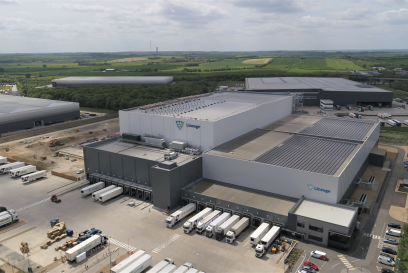 Press
//
Business Development
//
Enhancements
Novi, MI and Peterborough, UK – May 19, 2022 – Lineage, LLC (or the "Company"), one of the world's leading temperature-controlled industrial REIT and…