Port-based container drayage services
Lineage drayage services offer a simplified and streamlined way to connect domestic warehouse and ocean transportation networks when importing and exporting products. Our large fleet of trucks, chassis, gensets and plug-ins provides unparalleled service and reliability across most major U.S. ports.
Vertical integration between transportation and warehouse systems provides streamlined communication between our teams and helping mitigate port penalties to our customers.
Improved visibility to container volume at the facility level drives reduced container turn times which minimizes chassis rental cost and allows products to become available sooner.
Moving more than 85,000 containerized shipments annually
Overweight solutions and services in place across all major U.S. ports
Localized support provides in-market coverage to closely manage the day-to-day operational needs
MODES FOR EVERY MOVE
The more reliable ride for food
Transloading
Move your products seamlessly from one mode to another by letting Lineage manage your intermodal transloading, from truck to railcar to across the sea.
Railcar Siding
Transition your product safely and efficiently from rail to storage using Lineage's railcar siding services.
Adjacent Deep-water Terminal
Enjoy Lineage's access to the world's largest global ports - capable of accommodating a fully-laden Panamax vessel.
Drop Trailer / Container Plug-in
Keep your product cool and your team on the go by taking advantage of our drop trailer and container plug-in services.
Floor Loading and Unloading
Maximize your available container space without sacrificing quality by trusting Lineage to handle your product with care.
Factory Clearance
Partner with Lineage to move your product safely and seamlessly from the production floor to our storage facilities.
News & Stories
Keep pace with a future-forward partner
When you choose Lineage, you get access to a world of possibilities.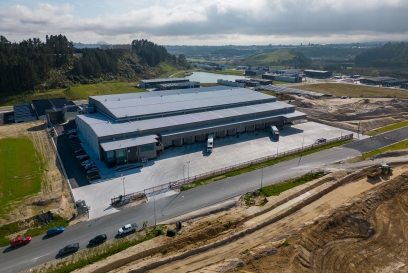 Press
//
Business Development
//
Growth
Tauranga – December 4, 2023 – Lineage (or the "Company"), one of the world's leading temperature-controlled industrial REIT and integrated solutions…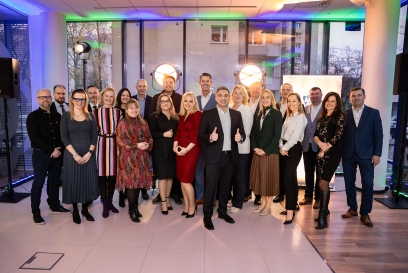 Press
//
Business Development
WARSAW, POLAND – 23 November 2023 – Lineage, one of the world's leading temperature-controlled industrial REITs and integrated solutions providers,…
Press
//
Business Development
//
Growth
Highlights: Expansion is expected to add 30% more onsite capacity, including 1,500 pallets for blast freezing to reach a total of 75,000 pallets…