A trusted partner for ecommerce fulfillment
From a delightful unboxing experience to the delicious first bite, you're shipping more than a package of food — you're building your brand. At Lineage, our direct-to-consumer (D2C) services help you deliver on your brand's promise, time and time again. Put our network of storage and transportation offerings to work for your company and elevate your perishable ecommerce fulfillment to the next level.
Speed, safety and satisfaction
When it comes to scaling your frozen and refrigerated food fulfillment, turn to the experts. As the world's largest cold chain, we have the capacity and commitment to store, package and ship your products to meet your brand standards. You'll go bigger and get even better — that's the Lineage Way.
100+ D2C customers and growing
We're leading the charge in frozen and perishable ecommerce fulfillment and want to pass on the benefits of our size and scale to you. How can Lineage help you cut costs, for example? We'll deliver savings on materials like liners, boxes, dry ice and ice packs, as well as find great efficiencies through carrier shipping rates.
Your complete D2C supply chain solution starts here
Pair your brand with premium solutions
Give your customers a branded experience with custom packaging, package inserts and more.
Gain end-to-end consultative solutions
Expertise to understand the cold chain, technology, package design and provide a complete solution.
Safeguard with advanced temperature modeling
Sustain your products with USDA-compliant, world-class storage and packing methods.
Move with efficiency
Access a comprehensive suite of transportation solutions.
We provide 100% coverage for 2-day ground shipping to the lower 48 states
220,859
average monthly shipments (2022)
2,770,305
annual shipments (2022)
STRATEGIC SOLUTIONS
Get smarter approaches for specific outcomes
Each Picking
Trust Lineage to pick and pack your products safely and efficiently to meet the growing demand of perishable food eCommerce.
Order Integration
Maximize the efficiency of doing business using Lineage's advanced computer-to-computer transaction capabilities with seamless API integration to the leading eCommerce shopping carts including: Shopify, WOO Commerce, Amazon Seller Central, Magento and many more.
1 and 2 day ground shipping
Benefit from our scale and ideally located fulfillment center locations with 1 and 2 day ground shipping to 99% of US consumers.
Eco-friendly Liners
We partner with the leading eco-friendly liner manufacturers to provide recycled solutions.
Commitment to Food Safety
Rest assured that Lineage is committed to protecting your customers and your brand with the highest standards of food safety and product distribution.
WMS Technology
Your products can move smoothly and efficiently through our facilities by leveraging our differentiated warehouse management systems.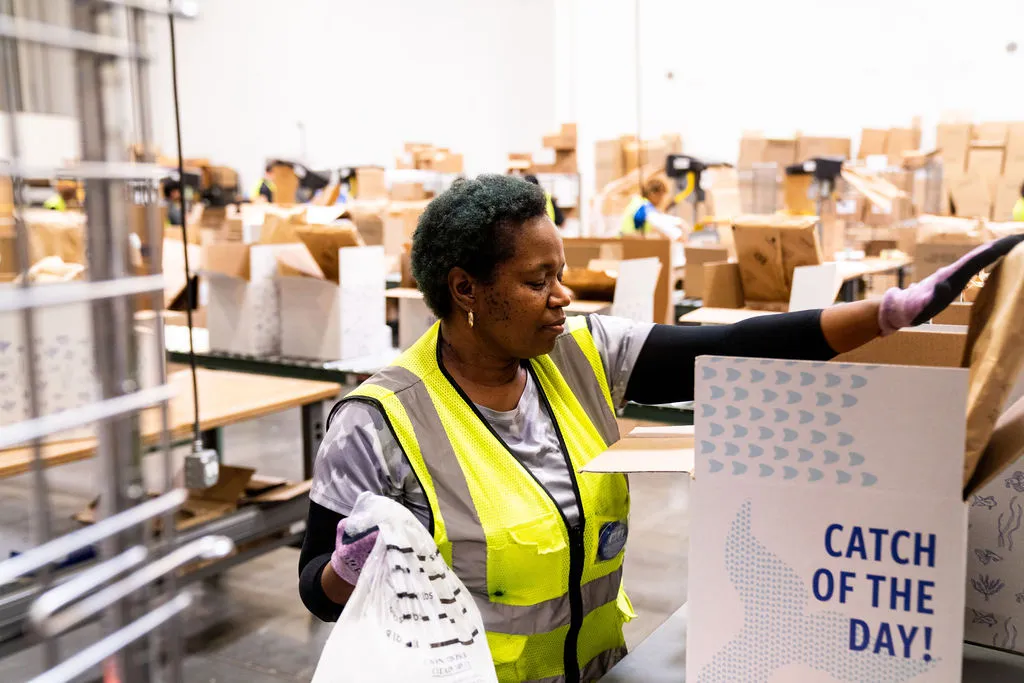 LINEAGE D2C
Your brand is our business
It's about more than food – it's about the experience. We can help you deliver something special.
News & Stories
Keep pace with a future-forward partner
When you choose Lineage, you get access to a world of possibilities.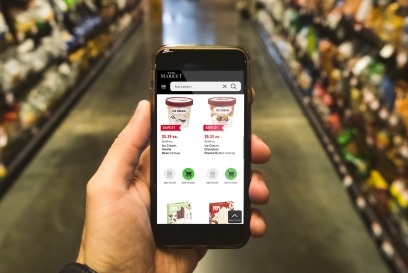 Press
//
Acquisitions
//
Business Development
Novi, MI – June 7, 2022 – Lineage, LLC (or the "Company"), the world's largest and most innovative temperature-controlled industrial REIT and…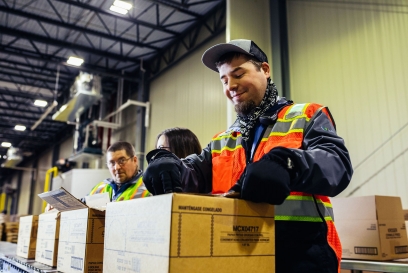 Crystal Creek is one of the largest providers of e-commerce fulfillment services for direct-to-consumer frozen and refrigerated food with five US…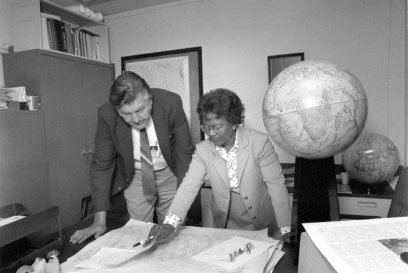 At Lineage, we are proud to celebrate Black History Month and the contributions of Black Americans to our industry and our world. We reflected on…