Lineage is committed to doing good for our team, our communities and our planet
Building a sustainable future for all of us
Our daily business services one of humanity's most precious resources—our food supply. Since we play a key role in shaping the global food chain and feeding the world, we have a significant responsibility to help create a more sustainable, equitable future. Accordingly, we work to act in alignment with our core values by stewarding the environment, participating in responsible corporate citizenship and driving innovation in our industry.
From our Leadership

"When it comes to sustainability and DEI, we're pushing ourselves to respond to the most significant challenges facing our industry and our world. Not only have we built what we believe is the world's cleanest, most efficient cold chain, but we're also ready for whatever the future brings our way. From state-of-the-art facilities and technologies to a passionate, highly collaborative workforce, Lineage is built for this."
Built for sustainability
As a key player in the world's food supply chain, Lineage is in a unique position to make sustainability count. That means getting the most out of every electron of power we use, seeking new ways to build resilience and energy independence into Lineage facilities and creating a culture where efficiency is top of mind. We believe we are sparking a cold chain reaction that will ripple throughout our industry and our world.
Building Toward a Net-Zero Cold Chain
From our robust global solar footprint to building our own on-site microgrids, Lineage has ambitious initiatives underway in an effort to reduce greenhouse gas emissions and pursue energy independence.
Reducing Food Waste with Our Customers
Wasted food creates unnecessary emissions and contributes to hunger in our communities, which is why we are working to extend food lifecycles through our food optimization team, donate unused food to community food banks and non-profit partners and even repurpose inedible food for use as biofuels.
Creating Resilient Facilities
With climate-related severe weather on the rise, Lineage has emergency response plans in place to make our teams, communities and the food supply more safe, and we are committed to making our facilities more resilient.
Built for people and communities
Working at Lineage is more than a job—it's an opportunity to make a positive impact on the world's food supply. Because of this sense of purpose, we've created a culture that supports our team members with competitive benefits; a safe, inclusive workplace; and opportunities to live out their values in the communities we serve.
Living by Our Shared Lineage Values
We are fundamentally shaped by our six core values of Safe, Trust, Respect, Bold, Innovation and Servant Leadership; our values inform everything from our company policies to how our team members conduct ourselves both on the job and out in our communities.
Cultivating an Inclusive Culture
Our people are the backbone of our company and core to everything we do; accordingly, we are working to nurture a supportive, inclusive team culture that values and benefits from the diverse backgrounds, perspectives and experiences our team members bring to the table.
Serving Our Team and Communities
Giving back is core to who are at Lineage and our commitment to serving our communities and supporting our team members in times of need continues to grow through the support of the Lineage Foundation for Good.
Built with ethics & integrity
Living our values, honoring our purpose and demonstrating integrity in our actions—this is Lineage at work. We're proud of our Code of Conduct because it's more than a centralized reference point. Our Code provides guidance for team members at all levels of the organization, ensuring that we do right by our people, our customers, and our world.
Leading Our Global Team with Integrity
As Lineage grows, our Board of Directors and Executive Leadership Team are meeting the moment with thoughtful oversight and dedication to good governance.
Nurturing an Ethical Culture
We are focused on corporate compliance and ethics—continually enhancing how we operate to meet evolving legal requirements and foster a strong ethical culture throughout Lineage.
Defending Our Data & Technology
In 2022, we centralized our cybersecurity program and took a hard look at our cyber risks as we strive to make Lineage a highly cyber-resilient business and strengthen our ability to securely serve our customers.
News & Stories
Keep pace with a future-forward partner
When you choose Lineage solutions, you get strategic outcomes for a world of possibilities.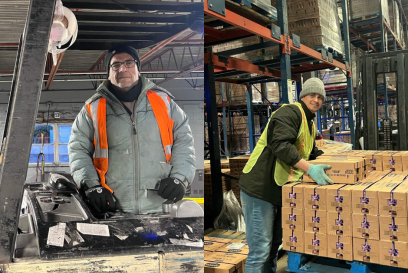 Join the One Lineage family and empower displaced individuals to rebuild their lives. Our powerful refugee program creates opportunities for those…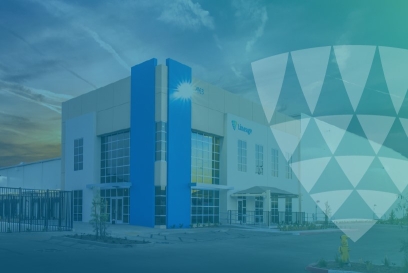 Press
//
Business Development
//
Enhancements
//
Philanthropy
Novi, MI – July 25, 2023 – Lineage ("Lineage" or "the Company"), one of the leading temperature-controlled industrial REITs and integrated solutions…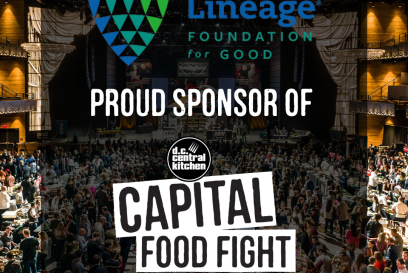 Lineage Foundation for Good will be a showcase sponsor of DC Central Kitchen's 19th annual Capital Food Fight on Thursday, November 9. The Foundation…