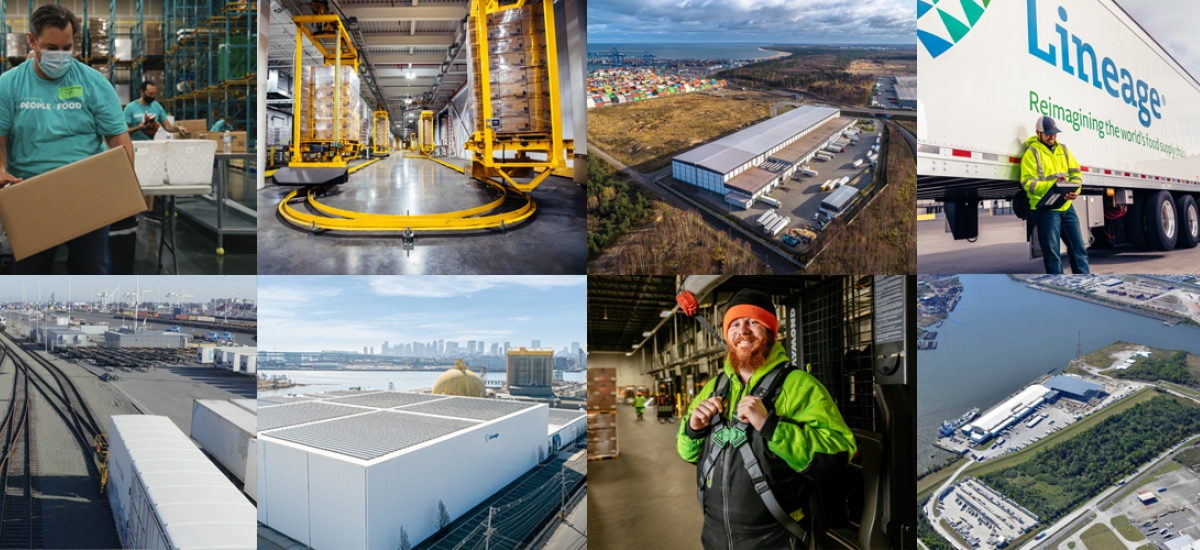 Impact
//
Growth
//
Innovation
//
Trusted Partner
//
Culture
2021 YEAR IN REVIEW: Feeding a Healing World While Achieving New Heights in Sustainability, Automation and Growth
December 07, 2021
The adage about living in interesting times has never been more fitting. Arriving on the heels of one of the most challenging years in the history of the cold chain, 2021 found our team at Lineage focused and ready to achieve the goals we've worked steadfastly toward. While we continue to work through challenges around the world, we're pausing to reflect and take pride in what we have accomplished and our commitment to our core values.
1. Safety Will Always Be Our Number One Value
We take the safety of every single one of our team members around the world very seriously. A prime example of Lineage's commitment can be found at our Arlington, Tennessee, warehouse. The team, led by General Manager Christopher Confer, hasn't experienced a single incident of lost time or an OSHA recordable incident in over 13 years. Looking across the entire Lineage network, more than half of our facilities did not record a single OSHA recordable in 2021.

To promote team member safety, Lineage tirelessly analyzes worker-efficiency data from across the company. Lineage has partnered with StrongArm Tech, whose wearable device collects 370,000 ergonomic measurements for every worker each shift. Haptic alerts give feedback to users in real time, resulting in them correcting unfavorable body positions to reduce the potential for injuries that can be common in physically demanding jobs.

Keeping our team safe throughout COVID-19 has been a challenge we have met head-on. By continuously adapting to evolving regulations and CDC guidelines and adhering to the advice of the consultants we've brought on to guide us through the pandemic, our teams' COVID-19 performance has significantly outperformed U.S. statistics.

At Lineage, safety will always be our No. 1 core value. From innovative advances to ensure food safety and food optimization throughout the cold chain to implementing new ways to protect our team members, our commitment to safety will never waver – our customers, team members and neighbors need us to always deliver on this promise.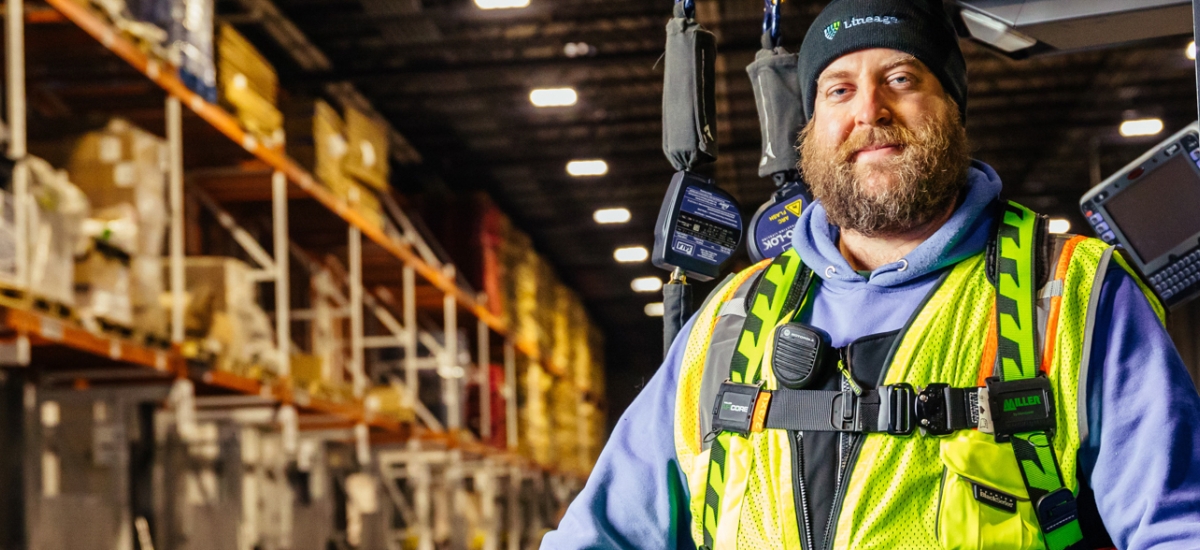 2. Rail Offers Cost Savings and Reduces Carbon Footprint
The team at Lineage looked over the horizon at what's next in the world of cold chain transportation and acquired Cryo-Trans in 2021. Through analyzing predicted labor shortages, rising transportation costs for our customers and the environmental impact of lowering emissions, we determined that, with the technological advances in the rail system in recent years, rail provides cost savings and efficiencies while also providing on-time delivery, monitored climate control and availability for shippers in today's marketplace.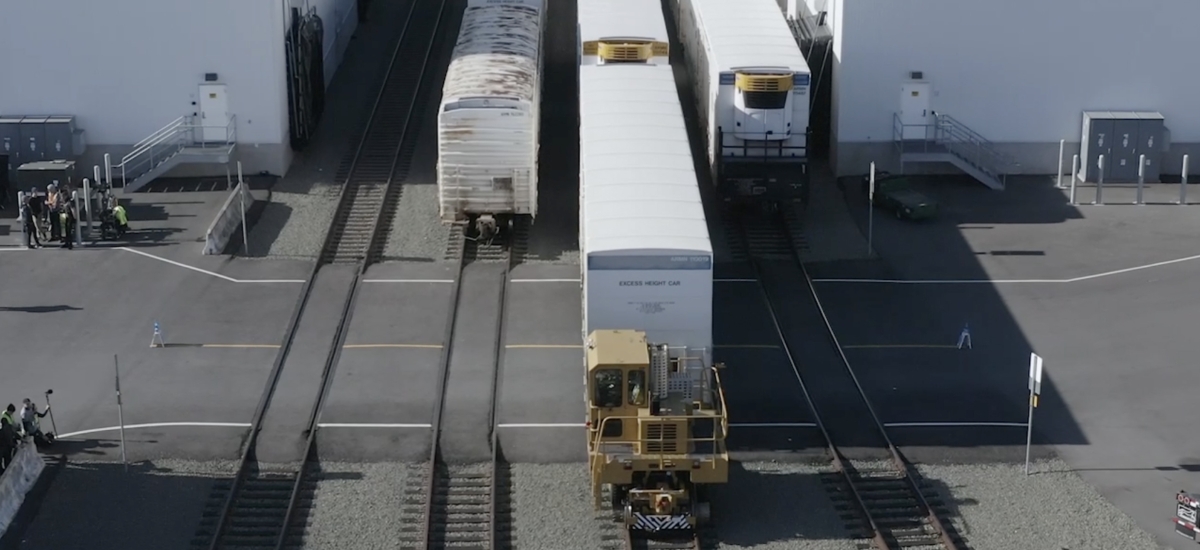 3. Automation is a Response to Cold Chain Challenges
Our data science team has continually answered the call in creating the most efficient cold chain warehouses in the world. With labor issues escalating over the last decade and consumer preference for instant gratification rapidly growing, our team determined that the answers lie in adding automated functionality to our facilities.

We opened the doors to one of our newest fully automated cold storage warehouses, strategically located along the Virginia International Gateway in Portsmouth, Virginia.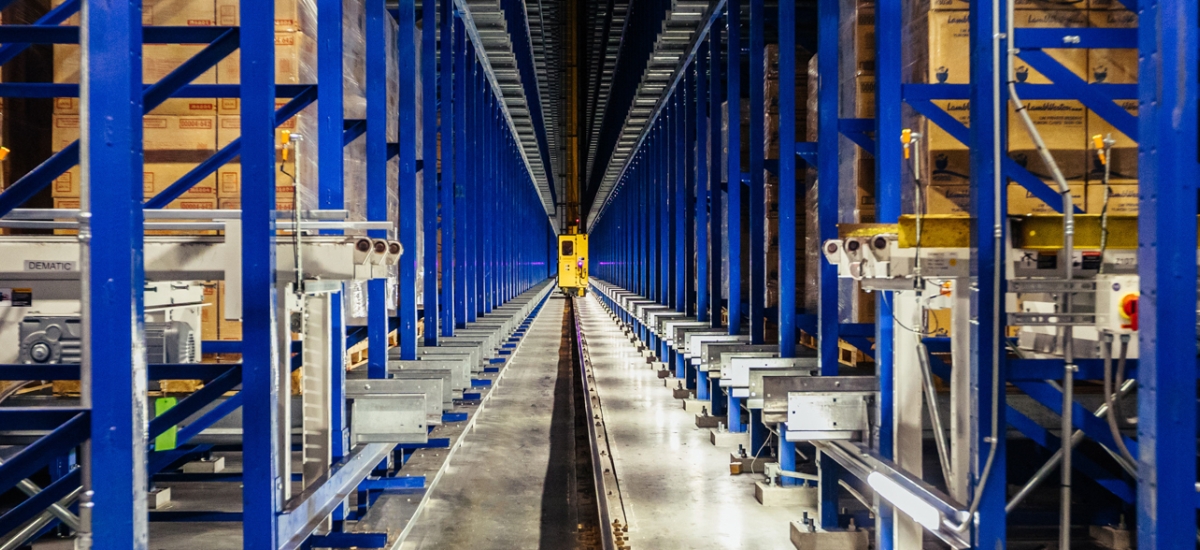 4. Sustainability and the Never-Ending Pursuit of Energy Savings
One point of recognition and two major developments for a more energy efficient cold chain occurred in 2021.
For the third consecutive year, Lineage was recognized by the U.S. Department of Energy for our efforts in energy procurement and for continuous innovations that have earned numerous patents and saved energy throughout our facilities worldwide.
Lineage signed onto The Climate Pledge and committed to achieve net-zero carbon emissions by 2040. The Climate Pledge is a consortium of businesses around the world that are adhering to the goals and conditions of the Paris Agreement – only ten years sooner.
Our Colton, California, Agua Mansa facility is our first set to generate 100% of its energy consumption on-site. The combined annual energy production of this project is the equivalent to powering over 6,000 homes a year, with a carbon dioxide savings of nearly 30 million pounds.
5. Expanding Our Network to Feed All Corners of the World
Lineage continued to expand our footprint across the globe with several key acquisitions.
Bringing Kloosterboer's 11 facilities throughout Europe, Canada and South Africa into the Lineage family, we feel certain this will lead to new innovations in warehouse design that should yield even greater efficiencies in the supply chain, creating value and further reducing the environmental footprint for customers.
Our acquisition of Claus Sørensen Group

's

cold storage division, positioned along the North Sea port town of Esbjerg, provides Lineage with additional crucial shipping lane access throughout the European Nordic region.
Our acquisition of Italy's Kantaro SRL strengthens our foothold in the Southern European market. As a key food production and distribution hub, Kantaro's three warehouses are strategically located on Italy's main national highway.

Lineage joined the rapidly growing e-commerce space to meet the increasing demand for fulfillment services with the acquisition of Crystal Creek Logistics in the U.S. We also acquired Perishable Shipping Solutions to further expand our e-commerce services.

We further strengthened our U.S. portfolio with eight additional acquisitions across nine states.
Our growth is not confined to acquiring existing cold chain operations. We've strategically selected new greenfield warehouse locations and to expand existing Lineage facilities.

We've recently completed six projects across five countries, adding just under 125,000 additional pallet spaces. In addition to the greenfield Portsmouth project, expansion has been completed at our facilities in Gdansk, Poland; Hawkes Bay, New Zealand; Heywood, United Kingdom; Roermond, The Netherlands and Sioux Falls, United States. Anticipating further growth, we've commenced expansion plans on several locations across the globe and have over 20 additional expansion and greenfield plans in our pipeline.
6. Giving Our Investments A Boost
In March, Lineage announced a $1.9 billion equity raise from our strategic partners. A significant portion of the new capital was dedicated to double down on new and disruptive technologies to design the temperature-controlled warehouse of the future. The raise will also support investments in greenfield and developments, facility expansions and continued acquisitions.
7. Patent Approved – Lineage Brings More New Innovations to Cold Chain
The data science team at Lineage is known industry-wide for its innovations that are transforming the food supply chain. Our team is dedicated to continuous improvements and refinements in every aspect of our work. This past year, we are proud to announce that our scientists inspired the industry with nine new patents over four countries, which brings Lineage's grand total to 24 patents. For every patent we receive, our processes become more efficient and we are able to get food to communities quicker than ever before.
Tracking vehicles in a warehouse environment: This technology vastly improves the efficiencies of forklifts in a warehouse setting by using computer vision to locate a forklift and map the environment around it. The ultimate goal with this technology is to ensure that forklifts are traveling the shortest distances necessary to complete any tasks.
Warehouse rack space optimization: A truly next-level warehouse storage system. Storage racks are equipped with adjustable horizontal bars so that storage space is maximized both horizontally and vertically. The rack system is combined with historical inventory data identifying when each pallet was placed with a pallet distribution profile for the warehouse.
Profiling pallets and goods in a warehouse environment: Cameras are used to capture images of each pallet and the system is able to determine the size of the pallet and the contents of each pallet. This information is then uploaded to a warehouse management system.
Controlling automated pallet movers: An automated warehouse system can include automated pallet movers. Using algorithms and commands, pallets are moved through the physical space to their destination inside the warehouse.

Thermal control system:

A method for time shifting when a cold storage facility is cooled, determining an operational schedule for a portion of a refrigeration system to reduce power usage, minimize cost and increase utilization of renewable energy sources

.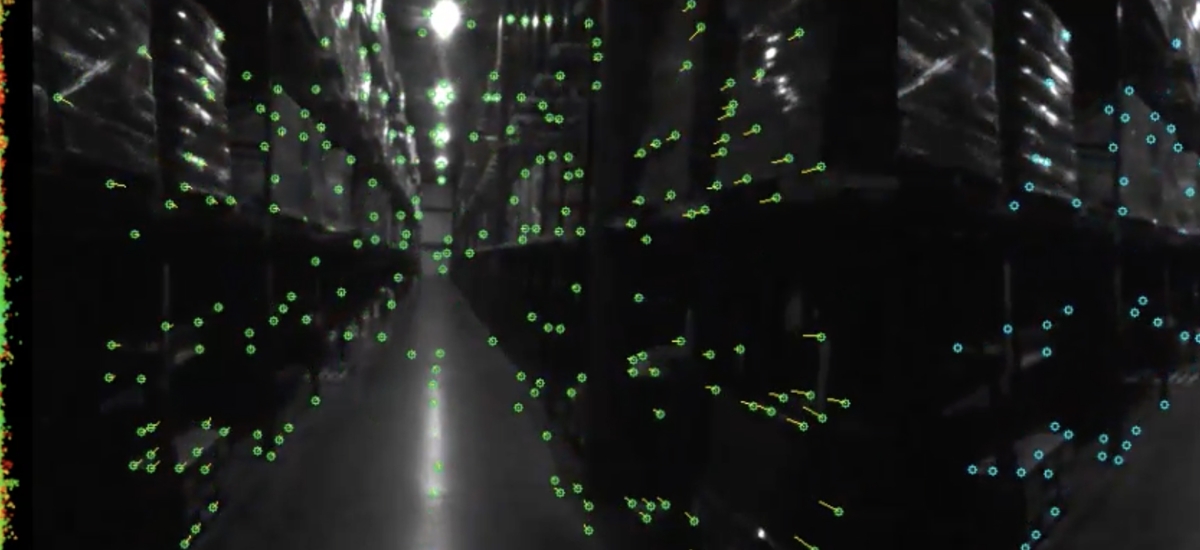 8. Achieving Organizational Optimization Through Lean
At Lineage, we remain hyper focused on all opportunities to create and improve standards, and that begins with developing our team members. Lean's focus on reducing waste while increasing customer value are perfectly aligned with Lineage's values and goals. The way we see it, Lean = respect + continuous improvement and tightly aligns with our value of servant leadership.

With our number one value of safety and our purpose of eliminating waste, we adhere to the principles of Lean to create and improve standards. Measuring safety, quality, delivery, cost, growth and morale, the 34 Lineage facilities that have started their Lean journey are assessed and recognized through certification on how well their leadership and team members embrace and lead with Lean principles.

There are five certification milestones in Lineage's Lean process: Bronze, Silver, Gold, Platinum and Diamond. We are proud to announce that in 2021, our Fort Worth, Texas, facility became the first location in our history to earn Lean Gold Certification. Earning Lean Gold Certification requires significant advancement in embracing the Lean principles. It starts at the top, as leadership is fully invested in affecting change. Next, our team members regularly demonstrate a deepened knowledge of Lean values and principles. As the facility promotes strong ownership and application of Lean concepts, methods and tools, prolonged sustainment of process and standards is apparent. Ultimately, value stream transformation becomes apparent.
9. Establishing the Lineage Foundation for Good
This year saw the creation of the Lineage Foundation for Good, an independent nonprofit aimed to reduce food waste and fight food insecurity in communities worldwide. The Foundation will leverage Lineage's access and expertise to streamline operations to provide immediate relief to those in need while also improving the carbon footprint of the food chain -- less food waste equals less energy needed to create the foods we consume.
Laser-Focused in 2022 and Never Resting on Our Laurels
Due to the efforts of our entire Lineage team, 2021 saw major worldwide growth and development throughout the Lineage organization. From key acquisitions around the globe to advances in food safety and major efforts in meeting sustainability goals, we are proud of what we have achieved as an organization – but we will not rest in our pursuit of transforming the world's food supply chain. As food security, environmental concerns and eliminating food waste continue to affect the global community, 2022 will find us continuing to seek new opportunities to grow our business and meet these challenges head-on.