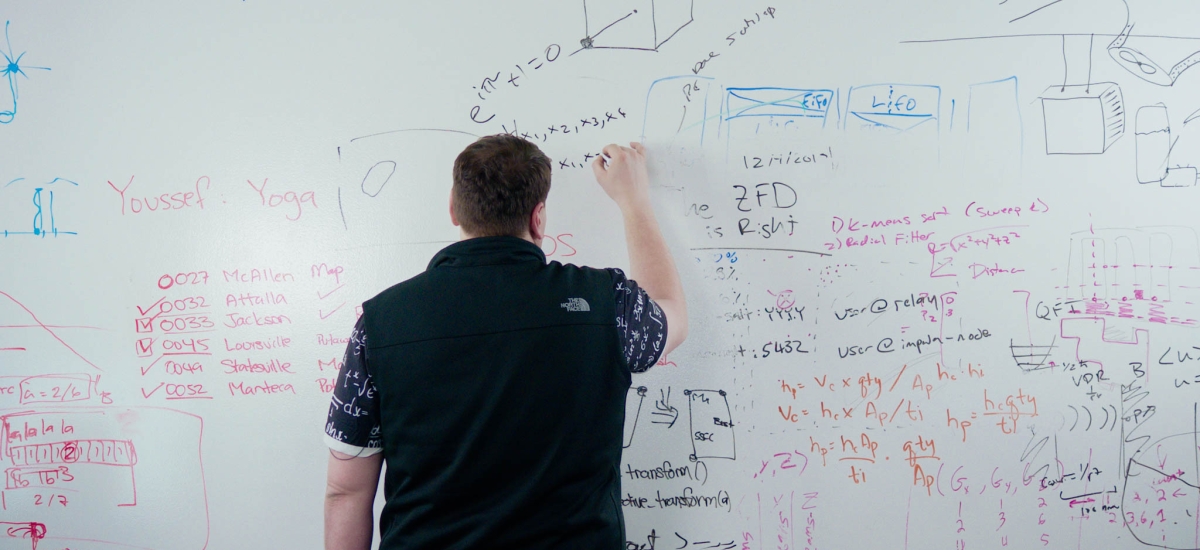 Lineage and Partners Announce Hackathon: Inviting Innovative Minds to Tackle Food Waste
July 05, 2023
Amsterdam, the Netherlands, 4 July – Each year millions of tons of food are wasted, with nearly 59 million tons of food wasted in the EU in 2020 alone1. To help tackle this issue and help reduce the environmental footprint of our food supply chain, a group of waste prevention nonprofits, food companies, public institutions and logistics providers including Lineage, Foodvalley NL, Instock, VU Amsterdam, Taste Before You Waste, The Waste Transformers and Van Geloven (part of McCain) have come together to launch a hackathon. The goal is to raise awareness of food waste in Europe and uncover new, innovative ideas that make use of today's technology.

The hackathon, named 'Tackling Food Waste for a Sustainable Future', will take place in Amsterdam on September 20 and 21. It aims to bring together a diverse range of innovators, problem solvers and startups who are passionate about finding solutions to tackle food waste. Through collaboration and rapid problem-solving, participants will have the opportunity to make a quick impact during the 24-hour hackathon. They will present their solutions to a panel of industry experts, opening doors for further development and implementation.

"Cold chain logistics providers like Lineage play an important role in moving food efficiently across Europe and deploying new technology to reduce food waste. We are excited to bring together like-minded partners and explore new ways of thinking to address food waste," said Harld Peters, President, Europe, Lineage. "We are proud to host this event in the heart of Amsterdam, where our European headquarters are located, as it is a hub for new ideas related to the future of food and sustainability. By working collaboratively, we believe we can contribute to Sustainable Development Goal 12.3, which aims to halve food waste by 2030."

The hackathon will feature an expert judging panel, including Harld Peters, Aer Teale, Marjolein Brasz, Bart Roetert, Kim Baraka, Marieke van Balen and Wingston Sharon. These esteemed judges will carefully review the submissions and select the most promising project for recognition. The event will conclude with a ceremony at the Eye Film Museum in Amsterdam, where the winning team will be announced. They will receive personal mentorship through a 6-month incubator program and a monetary prize to fund their innovative solution.

"The hackathon promises to be an engaging gathering of passionate individuals committed to making a difference. One-third of the world's food is wasted, which needs the attention it deserves. At Foodvalley, we work with organisations that recognize the urgency but find it hard to get into action. We help these companies innovate jointly with others to create impact. I am curious to the solutions that can turn 'waste' into food (upcycling) and whether we can integrate them in our approach,'' said Marjolein Brasz, CEO Foodvalley NL.

"The Waste Transformers is proud to support this hackathon. As developers of on-site modular biodigesters, we believe in the collective power of like-minded people to pave the way for a sustainable future and create a positive impact on our society and the environment by utilizing what would otherwise be wasted," said Lara van Druten, CEO of The Waste Transformers.

''Van Geloven is committed to realizing its corporate social responsibility program 'Always tasty & Everyday better'. Reducing waste is one of the targets in our 'Better for the planet' workstream which also includes significant reductions in CO2 and water. We work with a multidisciplinary team of passionate, innovative minds to measure and tackle (food) waste, in line with the goal of this hackathon.'' - Marieke van Balen, Marketing Director at Van Geloven

Food waste is no longer just an environmental concern but also a humanitarian and societal issue recognized by environmental bodies worldwide. According to the United Nations, eliminating just 25% of food waste would be sufficient to put an end to global hunger. Research emphasizes that reducing food waste is one of the most impactful personal actions to reduce carbon emissions.

''It's important to challenge the food waste problem together. Reducing food waste is only possible with various solutions. Hopefully, the hackathon will be a catalyst for significant impact.'' - Bart Roetert, Co-Founder and Owner of Instock

More information on submissions for the hackathon can be found through this link.
---
1Food waste and food waste prevention estimates, Eurostat, March 2023
 
About Lineage:
Lineage is one of the world's leading temperature-controlled industrial REITs and integrated solutions providers with an unrivaled global network of over 430 strategically located facilities, totaling approximately 80.000.000 cubic meters of capacity across 20 countries in North America, Europe, and Asia-Pacific. Coupling industry-leading expertise in end-to-end logistical solutions and innovative technology, Lineage partners with the world's largest food and beverage companies to increase distribution efficiency, advance sustainability, minimize supply chain waste, and, most importantly, help feed the world. In recognition of the company's leading innovations and sustainability initiatives, Lineage has been named a CNBC Disruptor 50 Company for three consecutive years, twice named a US Best Managed Company, named the No. 1 Data Science company, and 23rd overall, on Fast Company's list of The World's Most Innovative Companies, and was included on Fortune's Change the World list. (www.lineagelogistics.com)
Media Contact:
Teneo
Rosa Hogerzeil
rosa.hogerzeil@teneo.com