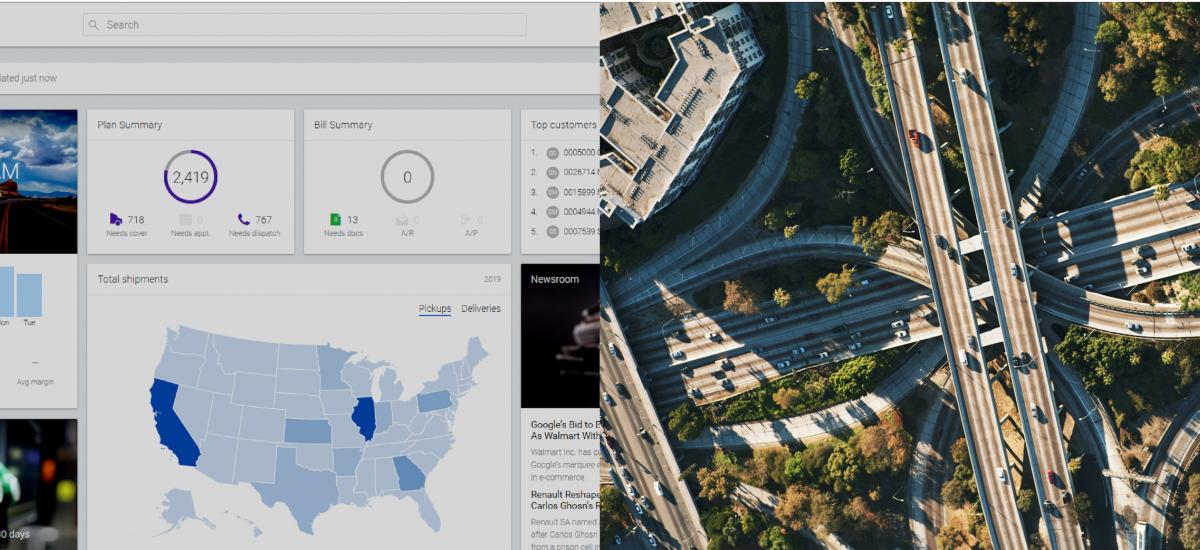 Culture
Undaunted: Developing Future Food Chain Leaders During a Global Pandemic
October 15, 2020
The COVID-19 pandemic has brought with it many challenges. During a time when many industries seemed to be hitting the "pause" button, the cold chain was called upon to keep the world's food supply moving safely and efficiently. For us, there was no better time to push forward and continue developing leaders of the cold chain through the Lineage Management Program.
Put your career on the fast track.
The Lineage Management Program (LMP) provides recent college graduates, early career civilian and military talent and high potential internal team members with a one-of-a-kind hands-on training experience in the cold chain. During the 20-week development program, participants are placed into rotational assignments designed to help them learn about the company, develop leadership skills, and execute key projects in a highly supportive environment.
Pushing ahead despite a global pandemic.
The LMP not only moved forward, but the program grew to welcome its largest group of trainees to date. The candidates appreciated Lineage's willingness to continue with the program despite the challenges our world and economy faced during the early months of the pandemic.

As recent college grads, they were concerned with their future opportunities. To ensure the participants achieved a robust training program, the cohort increased its meeting cadence to gain knowledge and exposure to numerous senior leaders and subject matter experts. Additionally, incorporating virtual learning best practices such as the use of web cameras, chats, interactive learning platforms, and more. The trainees were also placed in mentorship regional pods led by an LMP graduate from cohort 1 or 2 to further engage at the local level. Additionally, the pods had the opportunity to select a topic of interest and present to their peers during a peer learning series.
More about the program.
Through the Lineage Management Program's cross-functional focus and on-the-job training, participants gain the experience and know-how to build a lasting future in the world of temperature-controlled logistics. Participants build financial acumen, learn the ins and outs of lean and gain the skills needed to lead a successful team. Participants receive direct coaching from facility and regional leaders who are invested in their success and development.
Build a network that will help you reach your goals.
LMP participants connect with and learn from leaders across the company—from operations leadership to cross-functional experts and the Lineage executive leadership team. On top of that, they join a competitive, dynamic group of other LMP trainees who are going through the same experiences.

Ultimately, this program is about taking high potential individuals and giving them the tools to become successful leaders in the food supply chain.

Currently, the Lineage Management Program takes place in the summer with one cohort.
"Today's LMP trainees are the individuals who will lead our company tomorrow. We are 100% committed to helping them develop the skills and experiences they need to build lasting careers at Lineage."
Jeff Rivera, Chief Operating Officer and President Western US Operations
Let's Hear More About the Program from Some of Our 2020 Trainees
"Taken straight from a Lineage value; being BOLD is my biggest takeaway. Being bold in sharing my ideas and asking questions. Being bold when challenging the status quo. Being bold when commanding a room. I think by being bold it drives innovation and pushes people to actively think."
From our Leadership
Danielle has exceeded my expectations for an LMP. She is energetic, intelligent, engaging, and hardworking. She is also thoughtful and diligent in her communication for someone of her age. Danielle is going to be a great asset to the Lineage Team.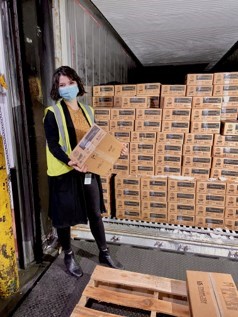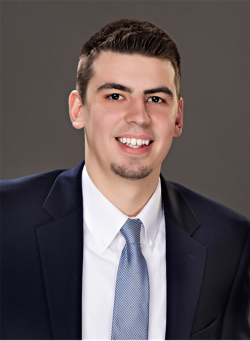 "The biggest takeaway for me is as a leader if you work hard, the team will work hard with you. This is something that I experienced since day one at the Stevens Point facility. The entire leadership group at Stevens Point expects the best from their team but they also give them their best."
From our Leadership
Zack has embraced the culture of Lineage Stevens Point in his short time here. Whether on the warehouse floor, leading the team, or in a management meeting – he holds a presence and confidence that gained the respect of the team. Zack shines by getting involved in the details, we were honored to have Zack on the Stevens Point team!
"Initially, my biggest challenge was getting comfortable enough to be bold in various situations on the dock. When you are put in a leadership role team members look to you for immediate support, and this can seem overwhelming. It was then when I learned to focus on my strengths and master one area at a time. Now, I feel confident to help correct issues, and train others."
From our Leadership
Kristin was energetic and eager to learn all of the positions in the facility and as a result she had a great impact by giving her recommendations on the process improvements in our facility. She is courageous and her insight is making a difference.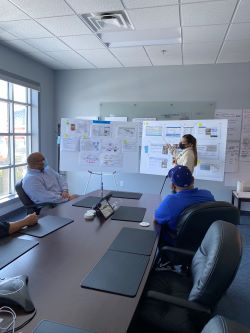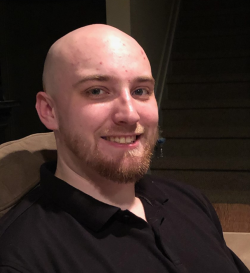 "I enjoyed sharing experiences during cohort calls, and the ability to integrate myself with each team and fill in any roles where a team is shorthanded. I enjoyed learning how to receive, maintain, and ship out products, which have regulatory tracking requirements. I learned the importance of accuracy for each role and the impact it will have on downstream functions due to the dependency on each other."
From our Leadership
Ben has had a great attitude since he walked in the door, he is humble yet has a desire to never stop learning. One of the challenges any LMP candidate has is to fit in with a seasoned workforce, Ben has earned the respect of every person on the Chicago 1 team.