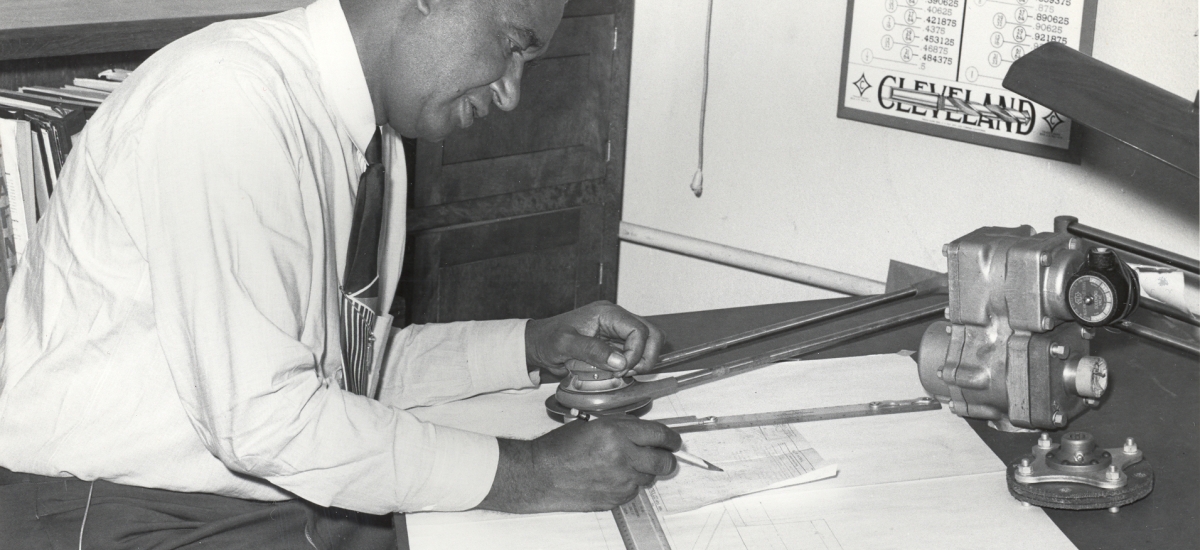 Culture
Black History in the Cold Chain: Frederick McKinley Jones
February 01, 2023
Throughout Black History Month, we'll be recognizing the many important contributions made by black inventors and pioneers in supply chain logistics. These influential members of history helped shape the cold chain as we know it today with industry-transforming contributions. To start, meet Frederick McKinley Jones, the father of refrigerated transportation. His inventions became the foundation for everything we do at Lineage.
Frederick McKinley Jones - Father of Refrigerated Transportation
Frederick McKinley Jones was born in 1893 in the city of Covington, Kentucky. He was living on his own by the age of 16, having lost both his parents at an early age, taking odd jobs in his hometown of Cincinnati, Ohio. One of these odd jobs was as a mechanic's helper at a local garage, called R.C. Crothers Garage. This was where Jones learned two foundational truths; 1. He loved to learn, especially mechanics and electronics and 2. He loved to build new things. These two truths led Jones to patent over 60 inventions between 1919-1945, 40 of which were in refrigeration alone.
Fred Jones' life was anything but boring:
He was a sergeant serving in France during World War 1 and worked as an electrician and mechanic, rewiring and maintaining the telegraph and telephone systems in several camps.
He built and raced his own custom race cars and became fairly well known throughout the Great Lakes region.
He built the transmitter for his town's first radio station in Hallock, Minnesota.
To get around Minnesota in the winter, he built a "snow machine" out of old airplane parts and a set of skis.
He developed a portable X-Ray machine for doctors on house calls, which he unfortunately failed to patent.
And he revolutionized the film and cinema industry with his invention of a superior sound system for projectors at the time.
Refrigeration Revolution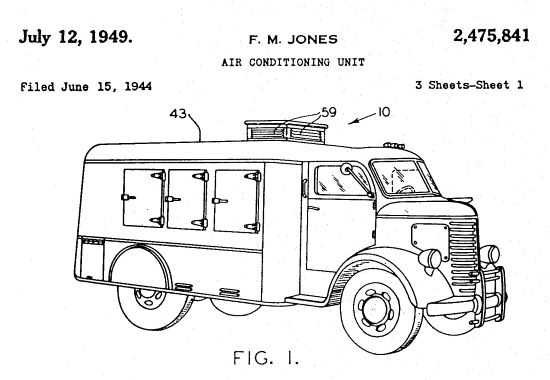 In 1938 Jones' current employer, Joseph Numero, was playing a game of golf with a friend in the trucking industry. His friend was complaining about losing a shipment of chickens from St. Paul, Minnesota to Chicago, Illinois because the ice and salt that they used to transport perishables at the time couldn't last the trip. That's when Numero made a $6 bet that ultimately changed the transportation industry forever. He claimed that he had an engineer who could solve that problem in 30 days. They shook on it and then Numero let Jones know that he had 30 days to change the world.
In classic Fred Jones-fashion, he went to the library and taught himself everything there was to know about refrigeration. He combined all of his accrued knowledge and developed the Thermo Control Model A automatic truck refrigeration system, the world's first successful system for mobile refrigeration.
His system was successful because it was compact, shockproof and, thanks to Jones's previously invented self-starting motor, it worked automatically. This single invention completely changed the food transportation industry forever by making fresh produce and perishables available anywhere in the country, at any time.
Later that year, Fred Jones and Joseph Numero co-founded the U.S. Thermo Control Company, later known as Thermo King. There, he continued to fine-tune his invention and in 1941 developed the Model C, which was more compact, efficient and self-contained. This allowed it to be installed in truck trailers, trains, ships, and even planes. These units were exclusively used by the military during World War 2 to transport and store food, medicine and blood plasma to the front line. Once the war was over, Thermo King made the Model C available for commercial use and the rest is history.
Black History is Our History
Frederick McKinley Jones forever changed the way we eat. His invention of the first automatic refrigeration system for trucks, railroad cars, ships, and eventually planes meant people all around the world had access to just about any kind of food at any time of year. His contributions truly changed the world and made it possible for companies like Lineage to do the work that we do. Fred Jones was one giant among many who helped build the modern supply chain. Throughout Black History Month, we'll continue to profile more prolific pioneers, inventors and innovators who played significant roles in the history of supply chain logistics. More to come soon!
---
Sources for this Article: