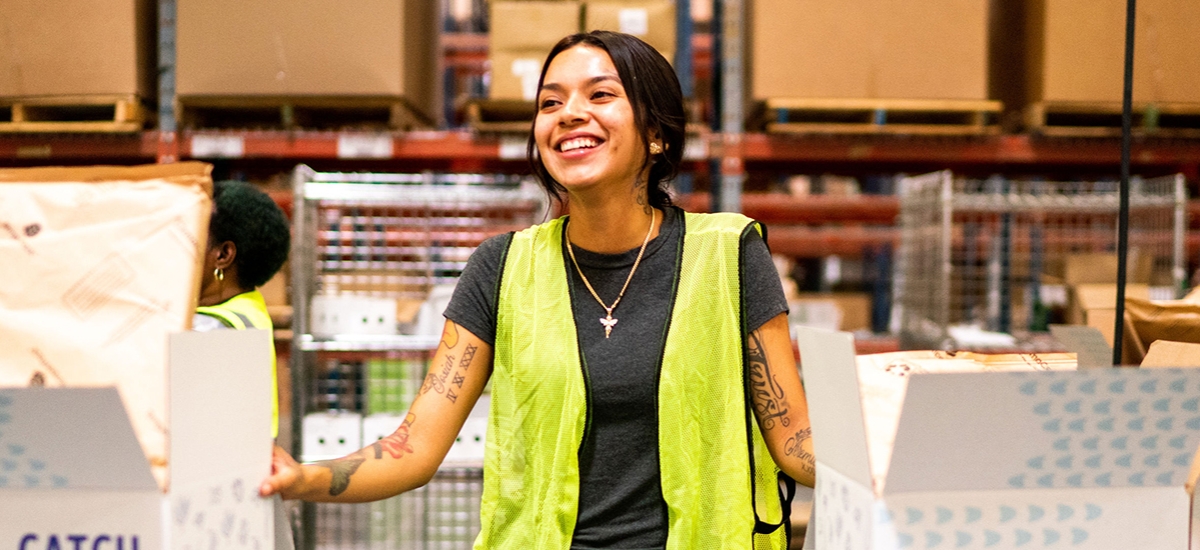 Trusted Partner
D2C is on the Rise, Is Your Company Ready to Compete?
March 07, 2023
The frozen food industry has faced various challenges as it adapts to the digital world, with e-commerce playing a larger role than ever before. Entering the space poses some unique challenges for frozen such as pick and pack capabilities, shipping costs and maintaining food safety during distribution. To help the industry navigate these issues, Lineage is joining the American Frozen Foods Institute (AFFI) to launch a new webinar series.
The new webinar series has been organized to offer guidance to suppliers, manufacturers and brands looking to overcome these evolving challenges. The first part of the series, titled "Overcoming Five Challenges to D2C Success," features a panel discussion on March 23, 2023, at 2 p.m. EST. The session covers key topics such as scaling, order optimization, brand experience, customer safety and satisfaction and sustainability. Jeanne Walker, D2C Businees Development Manager at Lineage, will speak with industry experts including Suzy Monford, CEO of Food Sport International, and Ryan Nungesser, VP of Operations and Engineering at Cometeer.
To get us up to speed before the webinar, let's take a quick look at what the D2C e-commerce model is, why it's so popular right now and what differentiators set Lineage apart from other providers.
What is D2C?
D2C, is exactly as it sounds: selling directly to the consumer. This method breaks down the barrier between brand and customer, allowing for brands to interact directly with their customers and provide a more personalized buying experience. When done well, D2C models can make customers for life.
During the pandemic, buying behaviors radically changed. As storefronts temporarily shut down and in-store stocks became less predictable due to pandemic panic-buying, consumers flocked to D2C fulfillment providers in droves. In fact, US D2C sales have nearly tripled from $76.7 billion in 2019 to $212.9 billion projected in 2024. That growth doesn't look like it's slowing down any time soon, as e-commerce for food is still in its earliest stages.
In just a short amount of time, consumers caught on to the incredible benefits of the D2C shopping option.
Consumer Benefits of a D2C Model
An unlimited shelf with a wider variety of products to choose from - not limited to available stock in stores.

Easier to find exactly what you're looking for which helps with specialized diets or tastes (e.g. keto, plant based, allergen free).

The incredible convenience of shopping from anywhere and shipping right to your home.

More personalized brand engagement.

A virtually seamless shopping experience.

Convenience of subscription buying with your favorite products arriving weekly or monthly.
Learn More About D2C Strategies by Attending Our Upcoming D2C Webinar
The Direct-to-Consumer model is absolutely booming right now and it's showing zero signs of slowing down. With differentiators including over 99% availability of 2-day shipping throughout the US, fully customized branded experience, end-to-end customer service and an environmentally sustainable approach, Lineage is the go-to provider of fresh and frozen D2C fulfillment options.
To learn more about D2C and the future of e-commerce for fresh and frozen food fulfillment, join us on March 23rd at 2pm EST for the first part of AFFI's webinar series, "Overcoming Five Challenges to D2C Success".