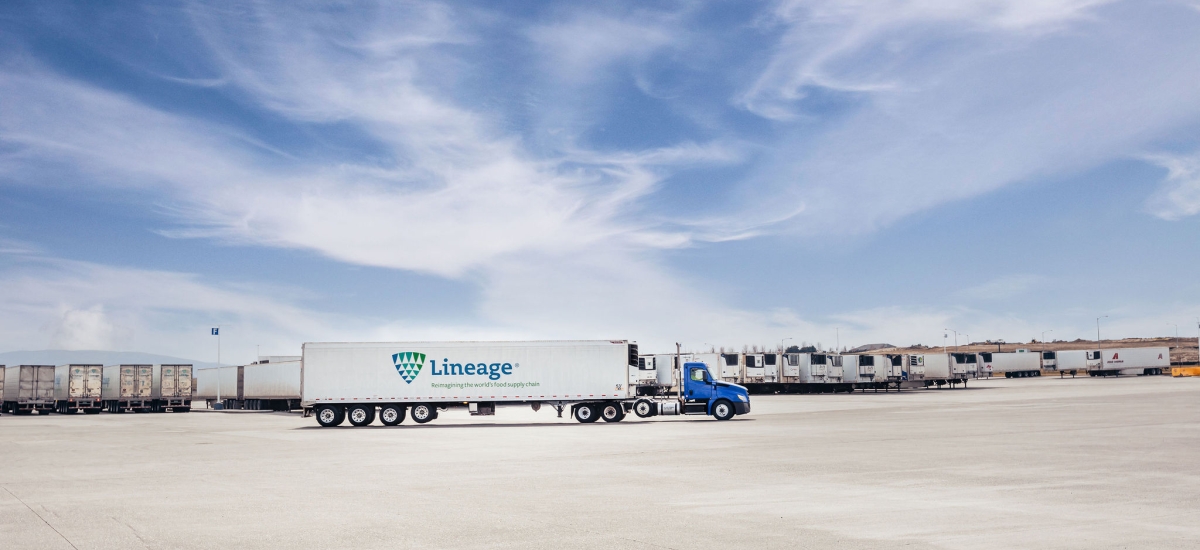 Innovation
//
Trusted Partner
Leverage the Right Transportation Mode(s)
Managing Complexity for Maximum Value: Getting more value out of your supply chain
March 14, 2023
A streamlined supply chain is critical to reducing transportation costs and improving reliability. But for many, a streamlined supply chain proves to be an elusive goal. The combined storage, transportation and distribution system is too fragmented and complex to effectively manage. Or so it appears. Over the next several weeks we'll cover five strategies for getting more value out of your supply chain with our series: Managing Complexity for Maximum Value.

At Lineage, we understand that increasing transportation costs in the United States have a major impact on your bottom line. The 2022 State of Logistics Report showed that U.S. business transport costs have risen by 21.7% to $1.205 trillion from the previous year. Optimizing your supply chain by choosing the right transportation mode – or mix of modes – is critical to reducing your costs. That's why it's critical to find a logistics provider with a wide variety of transportation modes and the proven expertise to help you use them strategically and efficiently. 
Here are four essential points to keep in mind when choosing the right transportation mode(s) for your needs:
1. Reduce Costs with Consolidated Shipments and a Multimodal Approach
By consolidating shipments when and where it's appropriate, you can maximize your output and cut transportation costs. LTL (Less than Truckload) ridesharing is a reliable way to ensure that your products arrive on time while avoiding LTL premium pricing. Consolidating shipments and utilizing a multimodal transportation strategy is an excellent way to significantly reduce costs on LTL shipments.
2. Boost Efficiency with Load Matching
Load matching is another great way to improve efficiency across your transportation network while reducing costs. It involves pairing your outbound loads from a warehouse to trucks that are already inbound to the location. This method reduces costs and improves sustainability by avoiding those wasteful empty miles. Load matching helps optimize your resources while minimizing transportation costs.
3. Diversify Your Network with Intermodal Transloading
Intermodal transloading is an efficient way to reduce costs for long-haul freight. It works by combining multiple modes of transportation to maximize efficiency. For instance, domestic moves may combine temperature-controlled rail and truck to move your products from coast to coast. Optimizing your network by strategically transferring your goods or containers between truck and train allows you to boost your overall efficiency and reduce costs, all while ensuring products arrive on time and in good condition.
4. Ocean Freight for International Moves
For international moves, ocean freight is added to the mix. Efficiently navigating the logistics of coordinating and facilitating these international moves may require help with import/export, customs brokerage and drayage. A logistics provider with an in-house customs brokerage team and strategic locations at many of the world's busiest ports can help move your products around the world swiftly and headache-free. That's exactly what you get when you trust Lineage as your cold chain shepherd.
Transform Complexity into Efficiency
There's no one-size-fits-all approach to choosing the right transportation mode. Choosing the right transportation mode or mix of modes is essential to reducing transportation costs and ensuring on-time delivery of your products. Working with a logistics provider like Lineage, with access to various transportation modes and the expertise to efficiently use them, you can optimize your supply chain and save money. At Lineage, we combine our cold chain expertise with the largest cold chain network to create a custom solution that fits your unique needs. This ensures that your products arrive where they need to be—on time, on temp and within budget.
Next up, we'll cover the benefits of adding rail to your transportation mix.