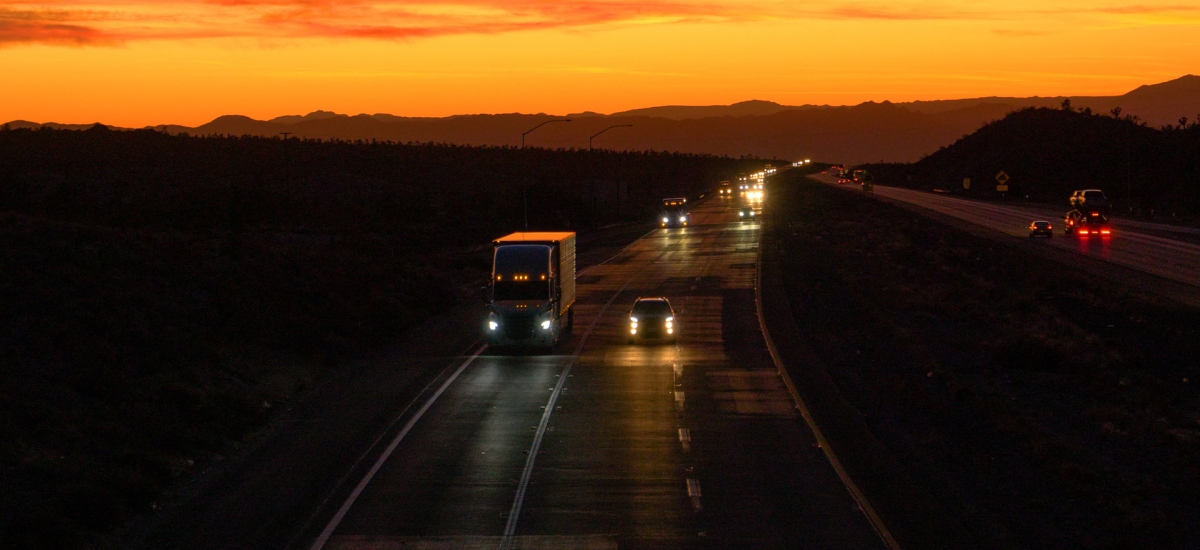 Culture
Lillie Drennan - First Woman to Own a Trucking Firm in the US
March 01, 2023
As industry innovators and disruptors, Lineage is proud to celebrate those with the bold spirit and determination to go after an unconventional dream. In honor of Women's History Month, we are excited to recognize one such trailblazer – Lillie Elizabeth McGee Drennan. Lillie was the first woman in the United States to own a trucking firm and the first woman in Texas to hold a commercial driver's license (CDL). Today, nearly 50 years after her death, more than 100,000 women in the United States hold CDLs with many of those women driving for Lineage.
Taking the Wheel in a Male-Dominated Industry
Born in Galveston, Texas in 1897, Lillie entered the foster system at just 3 weeks old before being adopted by Francis Carolyn and Nicholas McGee. By the time she reached fifth grade, Lillie dropped out of school. Not long after, she began working as a telephone operator at age 15. This career wouldn't last long as Lillie would end up losing most of her hearing by the time she was 22 due to a battle with scarlet fever. This forced her to wear a hearing aid for much of her adult life and meant she needed to find a new line of work.
In 1928 Lillie married Willard Ernest Drennan. Together, they bought an open-cab Ford Model T truck and started a trucking firm: Drennan Truck Line (DTL). Thanks in part to an oil boom near their hometown of Hempstead, Texas, the Drennan's were able to capitalize on the exciting new financial opportunities on their doorstep. It wasn't long before business took off, enabling them to expand their fleet. They bought their second truck, a closed-cab Chevrolet, later that year. With Willard driving the Ford, they needed someone to drive the new rig. That's when Lillie took the wheel of the Chevy and began blazing a trail for women in the transportation industry.
Lillie's Legacy: From Driver to Business Owner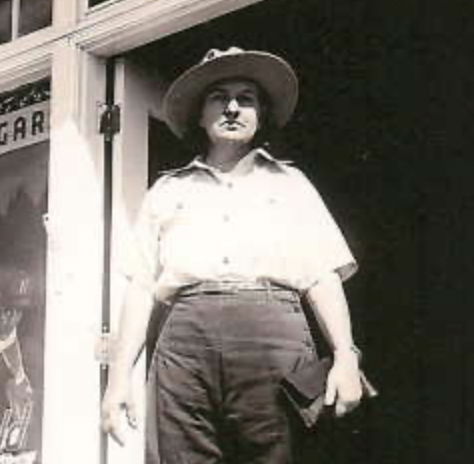 One year after starting the business, Lillie and her husband divorced. This left her in charge of DTL, making Lillie the first woman in the United States to own a trucking firm. Not one to back down from a challenge, Lillie worked hard to ensure her company and her employees would succeed.
Lillie also needed to ensure she was properly licensed to carry out her duties as a driver. This meant making her case to the supervisors of the motor-freight business in Texas, the Railroad Commission. She faced pushback immediately. The Commission claimed her hearing impairment made her a safety liability, but Lillie fought back. She asserted that this was nothing more than discrimination based on her gender and that "If any man can beat my record, I'll just get out of here." The Commission conceded, thus making Lillie the first woman in Texas to receive her commercial driver's license.
She entered the world of commercial trucking at a time when women were rarely seen in the workforce, let alone in male-dominated fields like transportation. Despite facing significant challenges and discrimination as a woman in the industry, Lillie persevered and turned her business into a successful shipping enterprise throughout the region. DTL shipped oilfield materials, equipment, explosives and even soft drinks across Eastern Texas over the course of the next 24 years, with Lillie at the helm.
She prioritized efficiency in delivery by setting schedules for shipments and ensuring that her drivers were able to make their deliveries on time. She recognized the importance of timely delivery in ensuring customer satisfaction and building a successful business. She also led by example, putting in the hard work along with her employees. Lillie continued driving shipments for her company for nearly three decades, without ever recording an accident. This earned her praise and respect throughout the industry and among her peers.
Lillie was so successful at what she did, that the U.S. Army celebrated her legacy during World War II while encouraging more women to enlist as truck drivers for the quartermaster corps, making Lillie an icon for women drivers everywhere.
The Future Is Bright for Women in Logistics
Lillie's legacy in the transportation industry continues to inspire us at Lineage, while reminding us of the importance of innovation and perseverance in the face of adversity. Her pioneering spirit and unwavering dedication to the transportation and logistics industries have had a lasting impact on what we do. Lillie's legacy has been influencing women to take the wheel ever since.
As we celebrate Women's History Month, we honor Lillie Elizabeth McGee Drennan along with the countless other women who have made crucial contributions to the logistics industry and beyond. If – like Lillie – you're a bold, entrepreneurial woman who's ready to take the wheel, consider starting a career at Lineage. We have many great opportunities across our networks, from drivers and transportation to warehouse and operations. Join a dynamic and innovative team whose work is critically important to the world.
Sources for this Article Include: