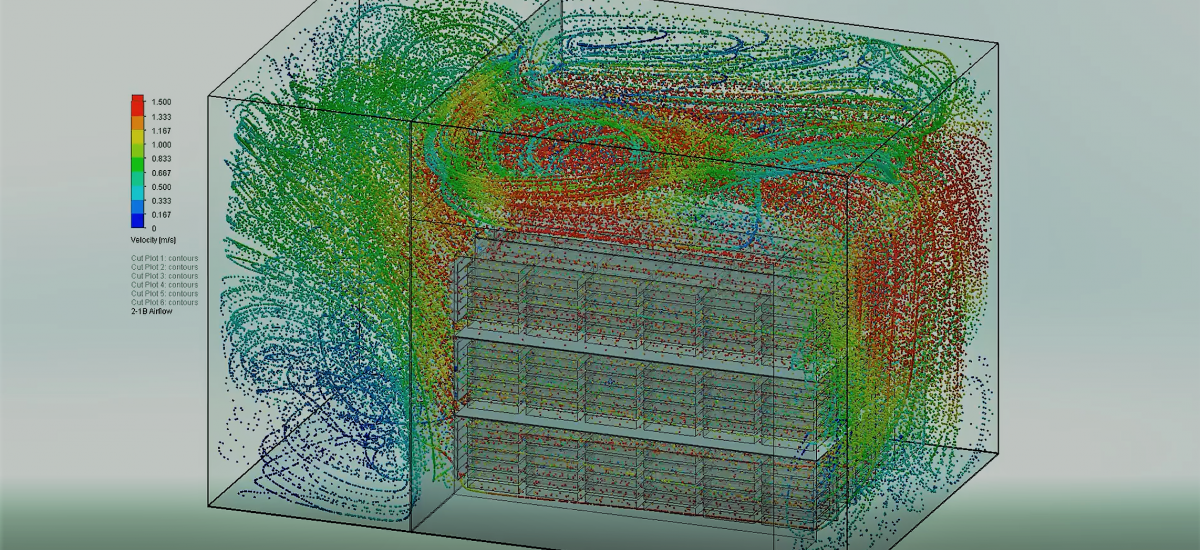 Press
//
Awards
//
Impact
//
Innovation
Lineage Logistics Named to Fortune's Annual "Change the World" List for 2020
September 21, 2020
The award highlights Lineage's ongoing commitment to its purpose of transforming the food supply chain to eliminate waste and help feed the world





Fortune's 2020 "Change The World" list recognizes companies that have had a positive social impact through activities that are part of their core business strategy
Novi, MI – Lineage Logistics, LLC ("Lineage" or the "Company"), the world's largest and most innovative temperature-controlled industrial REIT and logistics solutions provider, today announced it has been included as number 31 in Fortune's 2020 "Change the World" list, which identifies companies that have made an important social or environmental impact through their profit-making strategy and operations.

Fortune recognized Lineage's social and environmental impact through two award-winning energy innovations – a redesigned and optimized blast freezing process and an energy efficiency and scheduling algorithm known as "flywheeling." Blast freezing is the process by which perishable food is rapidly cooled below 0°F to lock in nutrients and maintain its quality and longevity for storage and transport. Flywheeling reduces energy consumption and optimizes energy costs by analyzing historical usage and National Weather Service data to forecast weather and predict when peak demand for energy usage will occur to super-cool the warehouse in advance.

"On average, our facilities contain the freezing equivalent of approximately 150,000 home freezers –  making electricity one of the largest opportunities to reduce waste across the network and putting us at the frontline of the energy conservation within the broader logistics industry," said Greg Lehmkuhl, President and CEO of Lineage. "This recognition is a testament to the creativity and dedication of the entire Lineage team, and we are honored to be recognized by Fortune as a company that is driving positive change at a time when it is needed most."

"Since Lineage's inception in 2008, we have worked to build a team of applied scientists to help us transform the international food supply chain. We are bringing cutting-edge technologies to traditional logistics processes and setting a new standard for energy efficiency, which is part of Lineage's broader innovation strategy that focuses on doing good while doing well – namely, reducing energy consumption, minimizing food waste and protecting the global food supply.," said Sudarsan Thattai, Lineage's Chief Information Officer. "Our incredible team of physicists, engineers, mathematicians, data scientists and technologists work tirelessly every day to make a true difference for the company and the world. I couldn't be prouder."

This announcement highlights the Company's continued commitment to living its purpose of transforming the food supply chain to eliminate waste and help feed the world. It follows Lineage's recognition by the U.S. Department of Energy's Better Plants program over two consecutive years (2019 and 2020) for its proprietary "flywheeling" machine-learning algorithm and process and novel blast freezer design. Additionally, Lineage was also recently named as a Visionary Partner of Feeding America®, the nation's largest domestic hunger-relief organization, after achieving the goal of its "Share A Meal" Campaign which provided 100 million meals to those in need in response to COVID-19.

Fortune's annual Change the World list is intended to showcase the power of capitalism to improve the human condition by identifying companies that have made an important social or environmental impact through their profit-making strategy and operations. Each year, Fortune looks for new companies with recent impact. The initial assessment of nominees is conducted in partnership with the Shared Value Initiative, a global platform for organizations seeking business solutions to social challenges, and a team of journalists from Fortune then investigates each of the candidates independently. This year, companies were ranked in each of four criteria: measurable social impact, business results, degree of innovation, and corporate integration.

Fortune's 2020 Change the World list is now available online at: https://fortune.com/change-the-world/2020/.


About Lineage Logistics
Lineage is the world's largest and most innovative provider of temperature-controlled logistics solutions. Lineage's expertise in end-to-end logistical solutions, its unrivaled real estate network, and its use of technology combine to promote food safety, increase distribution efficiency, advance sustainability, lessen environmental impact, and minimize supply chain waste. As a result, Lineage helps customers ranging from Fortune 500 companies to small family-owned businesses increase the efficiency and protect the integrity of their temperature-controlled supply chain. Lineage has grown its cubic feet by 60% annually since 2008 to 1.9 billion cubic feet, making it the largest global temperature-controlled industrial REIT. In recognition of the company's leading innovations, Lineage was recognized as the No 1. Data Science company on Fast Company's Annual list of The World's Most Innovative Companies in 2019, in addition to ranking 23rd overall in an evaluation of thousands of companies worldwide. (www.lineagelogistics.com)


Fortune "Change the World" List Methodology

FORTUNE's annual "Change the World" list is intended to showcase the power of capitalism to improve the human condition by identifying companies that have made an important social or environmental impact through their profit-making strategy and operations.  

The selection process begins with an open call for nominations from business, academic, and nonprofit organizations around the world. By definition, only for-profit businesses are eligible, and companies with revenues > US$1 billion are given preference, and we strive to create a global and well-rounded list.  Companies are ranked on each of four criteria: 
Measurable social impact: We consider the reach, nature, and durability of the company's impact on one or more specific societal problems. This category receives particularly close attention.


 

Business results: We consider the benefit the socially impactful work brings to the company. Profitability and contribution to shareholder value outweigh benefits to the company's reputation.


 

Degree of innovation: We consider how innovative the company's effort is relative to that of others in its industry and whether other companies have followed its example.


 

Corporate Integration: We consider how integral the initiative is to a company's overall strategy, and how well that strategy is communicated through the ranks and elsewhere.

Each year, FORTUNE looks for new companies with recent impact. The initial solicitation and assessment of nominees is conducted in partnership with the Shared Value Initiative, a global platform for organizations seeking business solutions to social challenges. A team of journalists from FORTUNE then investigates each of the candidates independently. The final list is selected and ranked by the editors of FORTUNE based on the magazine's own reporting and analysis.