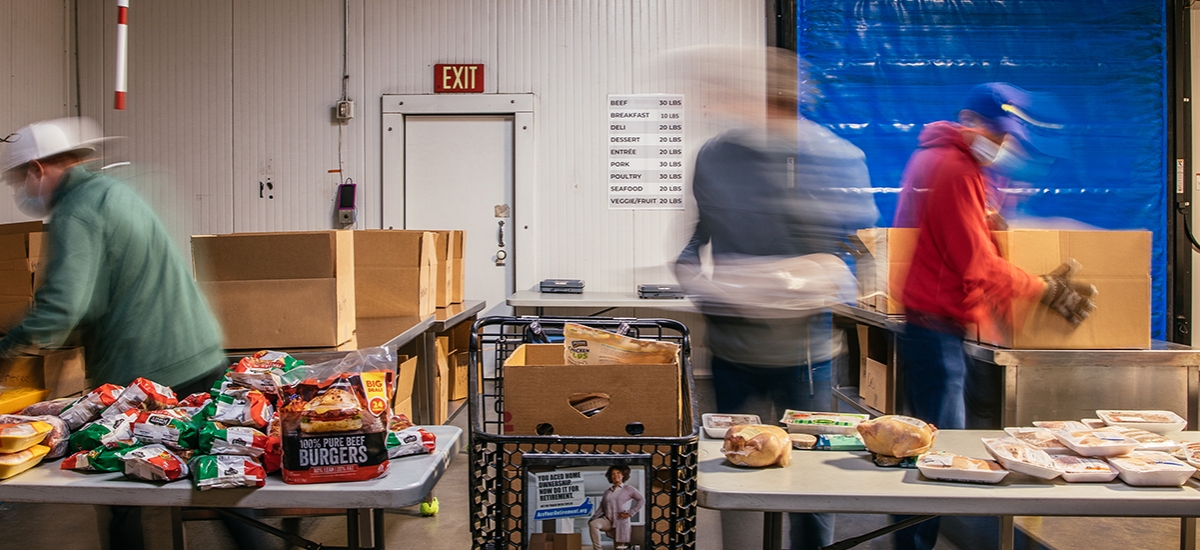 Lineage Stands Against Hunger During Hunger Action Month
August 31, 2022
"To transform the food supply chain to eliminate waste and feed the world"; our purpose statement here at Lineage takes on another level of importance during Hunger Action Month. Hunger and food insecurity is a reality that affects our communities all over the world. As lines outside of food banks get longer and as pantries continue to creep closer to empty, it's time to rally together and make a difference.
How Do Global Issues Play into Hunger and Food Insecurity
There are several global issues complicating the significant and ongoing issues of hunger and food insecurity around the world. Some of these include the Russia-Ukraine war, erratic weather caused by climate change, sky-high food prices caused by inflation, out-of-control gas and energy prices and the ever-present threat of a pandemic resurgence. These issues made it that much worse for the millions of people around the world who were already suffering from food insecurity.
All of these factors play out in food banks, food pantries, and grocery stores across the country in a major way. Over the past few weeks, food prices have started coming back down, but overall, food prices have risen over 80% compared to last year, with some food items, like edible oils, rising nearly 160%.
On top of rising food prices, global unemployment has been out of control since the start of the pandemic. Over 100 million people around the world were laid off or forced to stay home, pushing 97 million more people below the poverty line. The United Nations says that as many as 1.7 billion people (more than 20% of the global population) are tipping into poverty and hunger.
With all of these global issues affecting food prices and employment, food banks are having to deal with rapidly increasing demand. As recently as June 2022, over 65% of Feeding America food banks experienced an increase in demand for emergency food assistance over previous months. Demand at food banks around the world had a spike of over 130% in 2020 and has remained high throughout the pandemic.
Factors Affecting Food Prices & Food Insecurity
Who is Most-Affected by Hunger & Food Insecurity?
Around the world, there are an estimated 2.3 billion people suffering from food insecurity and as many as 829 million people suffering undernourishment. Undernourishment in children is such a huge issue that it's estimated as many as 22% of all children under the age of five are stunted, significantly shorter than average, due to malnourishment.
The vast majority of these numbers come from poor and developing countries, where access to a steady supply of fresh, nutritious food has been historically low. According to the UN, of the nearly 800 million undernourished people, 282 million of those live in Africa, 418 million in Asia, and 60 million live in Latin America and the Caribbean. Lack of access to nutritious food disproportionately affects people of color, women, the LGBTQ+ community, children, the elderly and people with disabilities.
What Can We Do to Help?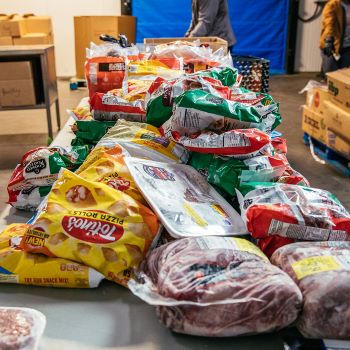 There are many different ways we, as a society, can help and the first one is to be aware of the issues at hand. Awareness leads to action, and there's lots of different ways we can take action. One of those ways is by finding your nearest food bank and asking how you can help.
Currently, there are nearly 400 food banks across America, with 200 of those belonging to Feeding America. Feeding America is an excellent organization that offers plenty of ways for anyone to help. You can donate money, your time and, of course, food at any of their 200 locations around the country. You can easily find the closest Feeding America Food Bank near you.
Internationally, there are over 800 food banks around the world run by the Global FoodBanking Network. The Global FoodBanking Network is an excellent resource, providing millions of people around the world with the nutritious meals they need. You can find a list of their food banks here.
As recently as July, food prices had a sharp drop and though they still remain higher than average, the numbers are trending in the right direction. With this recent respite in food prices, now is a great time to buy a little extra and give what you can. Every little bit helps and together we can have a big impact.
Let's Bring the Lineage Purpose to Life for Hunger Action Month
At Lineage, feeding the world is more than just a passion, it's our purpose. Throughout the month of September, we're encouraging our team members to bring our purpose to life through actions such as site-level food drives, facilitating customer product donations, fundraising and participating in volunteer events at your local food banks or hunger relief organizations.
Each week throughout September has a special theme to encourage donations of some of the most needed items. With everyone's support, we can make a difference and help feed the world.
Lineage's Hunger Action Month:
Sept 5-9 – Spread the Love: Peanut butter is one of the most frequently requested items by food banks because it's kid-friendly, shelf-stable and full of protein.

Items to donate: peanut butter, almond butter, sunflower butter, jelly, jam, preserves, marmalade and apple butter.

Sept 12-16 – Shark Week: Canned tuna is a staple in many kitchens. It's protein-packed, inexpensive and has a great shelf life. Tuna and other canned meats are highly sought after at food pantries.

Items to donate: canned tuna, canned salmon, canned chicken, canned ham and corned beef.

Sept 19-23 – Carbo-Load: Grain products are always in demand at food banks because of their long shelf life, versatility and how easy they are to prepare and store. Whole grains and brown rice are even better because they provide more fiber.

Items to donate: rice, pasta, quinoa, macaroni and cheese, ramen, oatmeal, cereal, flour, muffin mix and instant mashed potatoes.

Sept 26-30 – SOUPer Hero: Canned or packaged soups, stews and chili are easy-to-make lunches and dinners, with loads of vitamins and health benefits. They're easy to store and have a great shelf life. Whenever possible, it's even better to donate reduced-sodium options.

Items to donate: canned soups, chili and stew.