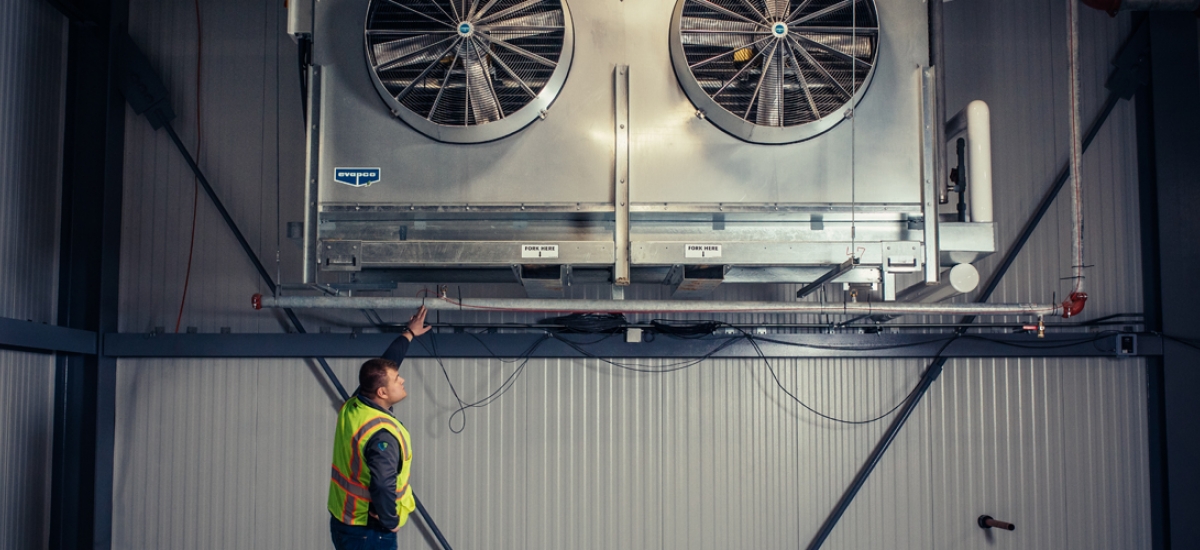 Impact
//
Innovation
//
Trusted Partner
//
Culture
Our Never-Ending Pursuit of Sustainability in the Cold Chain
September 30, 2021
Energy efficiency and sustainability are no longer buzzwords but a main priority for all players in the cold chain. As an industry leader, Lineage has been at the forefront of providing solutions to any issues facing the cold chain. We've been ahead of global sustainability concerns for years, but socioeconomic factors outside the cold chain sphere have forced all of us to double down on our efforts. Looking forward, we will leave no stone unturned in our pursuit of creating efficiencies throughout the cold chain.

Sustainability and energy efficiency are the new supply-chain goalposts.

The transportation sector of the U.S. economy ranks No. 1 in greenhouse gas emissions (epa.gov). In 2020, the MIT Center for Transportation released its first report on the state of supply chain sustainability. Among the key findings was that the supply chain is currently experiencing calls for reform and action in creating real sustainability from not only government agencies but also investors, consumer demands and even its own employees (mit.edu). Supply chain professionals are championing the development and execution of their companies' sustainability initiatives to reduce the energy consumption of their businesses (Sinkovitz, 2021).

Looking at the global landscape, multinational corporations are increasingly requiring supplier adherence to their sustainability goals, and measurable progress is being achieved. The CDP (Carbon Disclosure Project) reported in 2019 that 35% of its program members actively worked with their suppliers on climate change initiatives in 2018, up from 23% in 2018 (Villena and Gioia, 2020).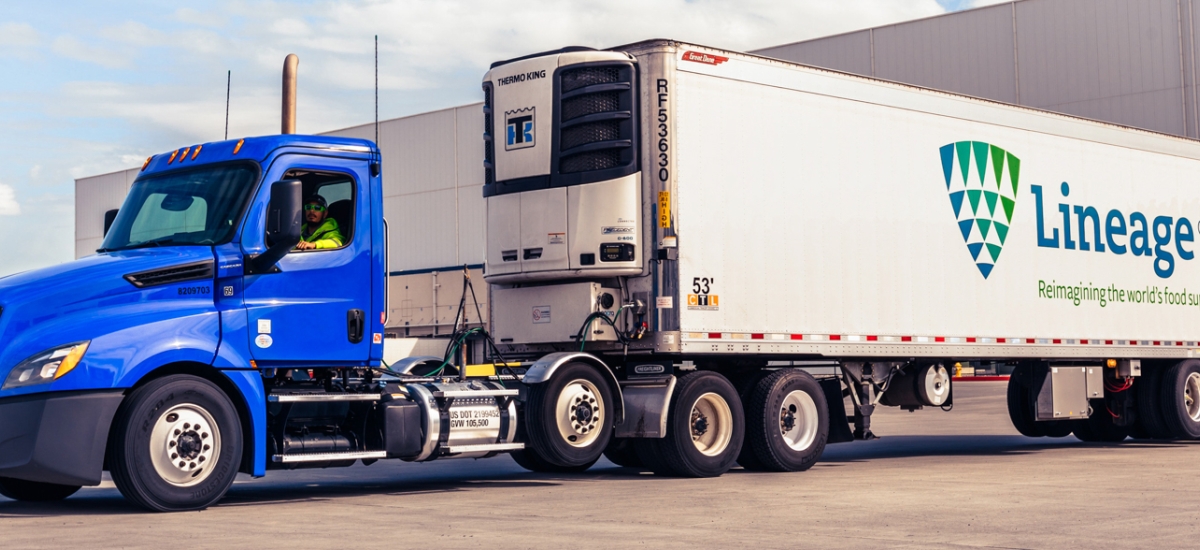 the U.S. economy ranks No. 1 in greenhouse gas emissions (epa.gov)
Lineage recognizes our role in global sustainability, and we're continuously refining and improving our processes to reduce energy waste. Whether it's diverting over-the-road deliveries to more fuel-efficient railcars, building vertical versus traditional horizontal warehouses to lessen our environmental footprint or improving flywheeling technology, we are devoted to sustainability. We owe this efficiency excellence to our customers and to future generations.

Ultimately, however, our approach is only as strong as the team we're building. Continuously monitoring and measuring energy use, improving efficiencies throughout every step in the cold chain and increasing sustainability at the scale and speed that our industry requires a versatile, cross-functional team. Our Energy Team is managed by several groups – Engineering, Data Science, Finance, Project Management Operations and Product Management to name a few – but energy conservation and sustainability is everyone's concern. This approach to energy efficiency requires that all team members dedicate themselves to constantly seeking out new ways to create the most energy-efficient work environment possible.

Warehouse employees are the critical link to energy conservation.

The role of the Lineage warehouse team member has evolved into a position that combines day-to-day operations with the forward-thinking necessary to meet the needs of a sustainable supply chain environment, and one that is fully focused on the goal of energy optimization.

The evolution of the warehouse role is a result of our curious, passionate and proactive problem-solving team members being immersed in our culture of energy excellence. These days, wherever you find a Lineage facility, you'll find a group of team members that is passionate about saving energy. Local warehouse operations have transformed into conservation hotspots with team members who can't help but try to find a better way. And as we continue to add critical thinkers to our team, we'll provide all the skills training necessary for a varied and rewarding career in the cold chain. We understand that it is only this level of dedication that will make a difference for our environment.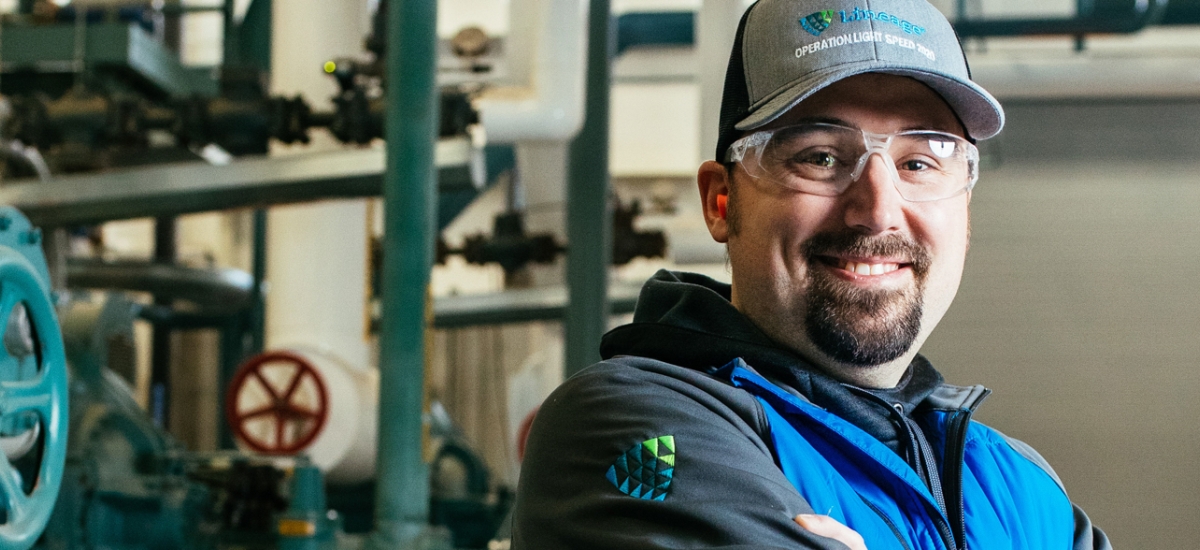 our team members are the critical link to energy conservation
Career-changing tools to help achieve sustainability.

With a team of logistics experts, world-class software guiding our decision-making process, an organization-wide goal of saving energy, and decades of experience and best practices to cull from, we can teach team members all about our industry. In return, we want our team members to bring a "will-do" attitude to the forefront. As they gain familiarity with our industry-leading automated systems, they'll be encouraged to shift their focus from reactive, one-off maintenance projects to proactive, big-picture problem-solving. After building a foundation of shared knowledge and attitude, we empower our team members to forge their own career path, offering opportunities to grow with us, all over the globe.

At Lineage, we are committed to feeding the world, a world that we are responsible for passing on to future generations. To guide us along this path, we've pledged to create a more energy-efficient and sustainable future for the cold chain industry. We'll get there by building the most proactive and energy-saving conscious team possible. If you're ready for a career that creates a positive impact on our environment and you're committed to conservation in a big picture way, Lineage has a place for you on our team.

 
---
Sources
Greenhouse Gas Emissions. epa.gov https://www.epa.gov/ghgemissions/sources-greenhouse-gas-emissions
MIT Center for Transportation & Logistics and Council of Supply Chain Management Professionals. State of Supply Chain Sustainability 2020. Cambridge, MA: MIT Center for Transportation & Logistics. 2020. https://ctl.mit.edu/sites/ctl.mit.edu/files/2020-09/State_Supply_Chain_Sustainability_MIT_CTL_CSCMP_0.pdf
Sinkovitz, M. (2021, February 17). Three Reasons to Prioritize Supply-Chain Sustainability This Year. SupplyChainBrain.com https://www.supplychainbrain.com/blogs/1-think-tank/post/32587-three-reasons-why-supply-chains-should-prioritize-sustainability-in-2021
Villena, V. and Gioia, D. (2020, March-April). "Operations| A More Sustainable Supply Chain" hbr.org.
https://hbr.org/2020/03/a-more-sustainable-supply-chain