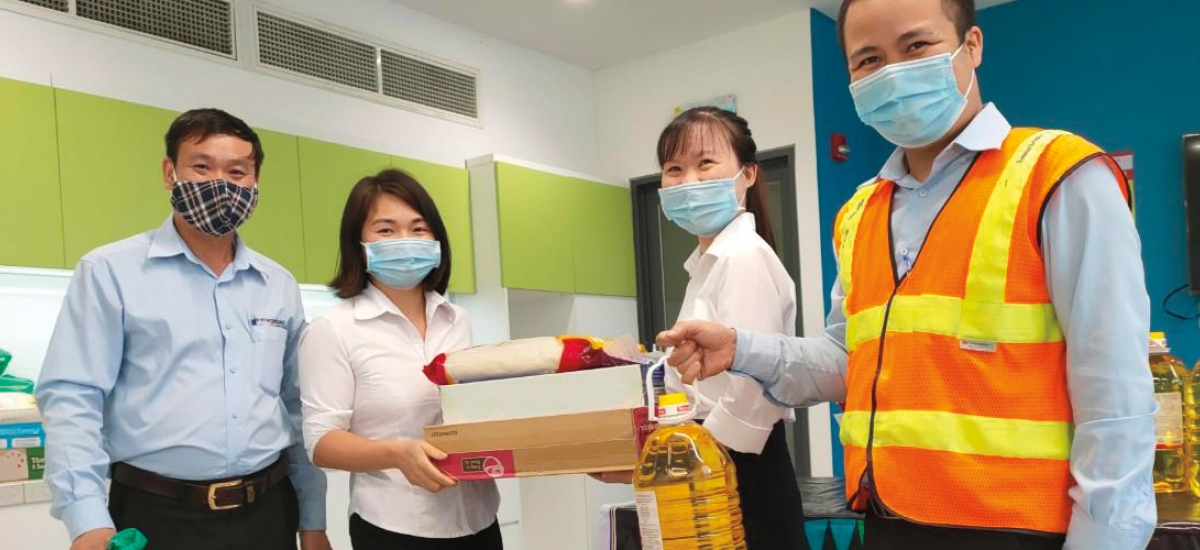 Our Team Members Take Feeding the World Personally
September 28, 2021
As part of Hunger Action Month, we're celebrating our team members across the globe who have gone above and beyond to help those in need. From Vietnam to the United Kingdom and from Australia to the United States, our Lineage family is always working to diminish food insecurity in the communities we live and work in.

Thinking globally and acting locally.

As global leaders in temperature-controlled logistics, we have the means and a responsibility to help our local communities. "Starting with the top, everyone at Lineage is committed to meeting the needs of everyone they encounter," said Audreyana McBeth, Lineage Human Resources Business Partner in Charleston, South Carolina. "Seeing people in my own community go hungry is enough to inspire me to combat food insecurity. The numbers are mind-blowing, but when it's close to home, it puts it all in perspective."

McBeth is not the only member of our Lineage family who identifies with the concept of "servant leadership" — a commitment to serving both employees and their greater surroundings — in this way.  

Larry Show, our General Manager in Rincon, Georgia has also prioritized his community and helping with food insecurity on a daily basis. "Servant leadership cannot be accomplished without compassion for those you work and live with daily," he explained. "Community service in every area where we operate is part of living the Lineage values."

Show and his colleagues have made an impact in their community by hosting food drives and taking the initiative to volunteer in distributing food every week. Like many sites in our network, they have also worked with customers to donate product that may have been disposed of otherwise, eliminating food waste while feeding those in need.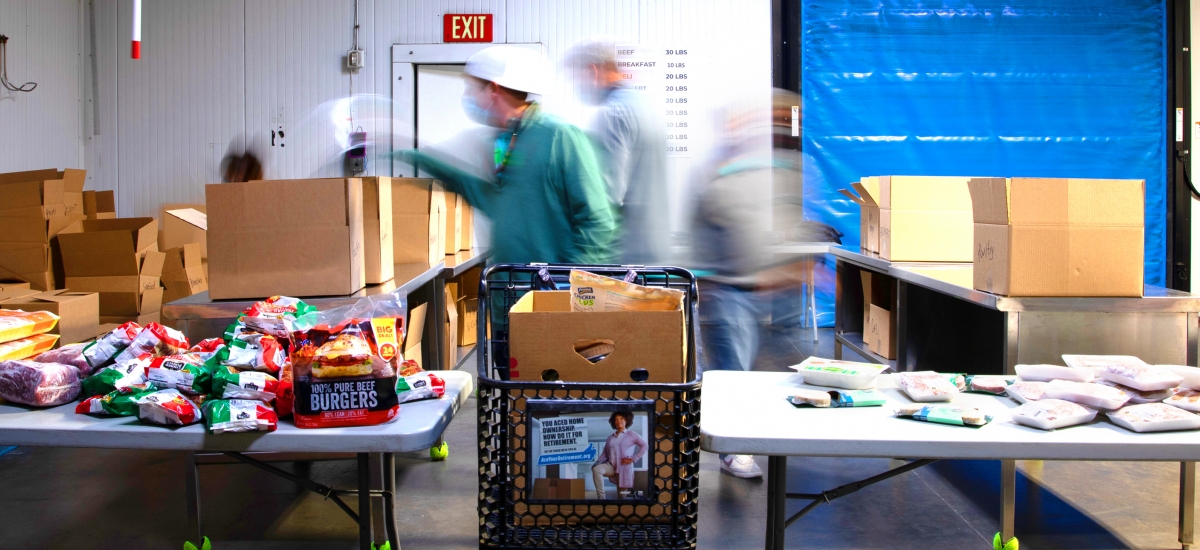 Fighting food insecurity in our own communities.

Across the globe in Victoria, Australia, General Manager Laurel O'Donnell takes servant leadership to heart in supporting her employees in need and their communities through volunteering and donating food locally. "We prioritize these actions to provide a deeper meaning to our purpose for our team members, communities and customers," O'Donnell said. "It supports our values and demonstrates to our teams that we are committed to feeding our communities and the world."

"Most importantly, our teams have been supportive of each other and have brought meals in for each other, donated other necessary items and notified our leaders when someone needs emotional support. Their resilience and comradery have been exceptionally inspiring." O'Donnell's passion for lifting her community up in times of turmoil is admirable, as is the work her team has done with Foodbank Victoria to organize food drives and volunteer at local food banks while coordinating donations from customers and community members. From our Lineage families to the cities and countries we operate in, team members like O'Donnell make a difference every day.

Alex Khanh Tran, a Quality, Health, Safety and Environment Manager and Warehouse Manager in Song Than, Vietnam, shared the way that his community of Lineage team members and managers have supported each other through the pandemic and beyond. "Helping people as much as we can is always a good thing, and we're constantly looking for ways to take action. Sharing meals and school renovations are just some of the actions we are taking in Vietnam to connect and help our community," Tran explained.

In addition to helping the surrounding community, Tran also emphasized the importance of supporting members of the Lineage family. "Helping those in need as much as possible is my higher calling," said Tran. "Our managers often contribute our own money to support team members who are experiencing food insecurity and need access to essential goods due to circumstances out of their control." The personal commitment Tran and his colleagues have to our team members is noble, important, and shows Lineage's greater mission of feeding the world in action within our own family.

Working toward a more equitable future.

"Keeping your head on a swivel" is the term Steve Arter, our General Manager in Centralia, Washington used when referring to staying aware of his Lineage community and the needs of every team member. His commitment to helping those in his warehouse and beyond is much like every Lineage hunger hero highlighted today, a group of logistics professionals making a big difference in not only their industry but the world around them. Each one of them has kept their head on a swivel to assess the needs of their Lineage families and their local communities to make the most meaningful impact possible in the face of overwhelming need.

This Hunger Action Month, we can all take a lesson from these incredible stewards of their communities and take action to fight hunger and inequity in our own hometowns and workplaces. Every volunteer, donation or minute of true attention can make a world of difference to those in need.