Culture
We Stand With You – A Message From Our President & CEO, Greg Lehmkuhl
June 04, 2020
Team:

It's common to hear us talk about Lineage as a family. Like a family, we come together to celebrate our successes. We come together to give back to the communities in which we live and work. And like a family, we come together when our hearts are broken, when we are in pain and when we need to see light through the darkness.

The events that have unfolded over the last week in Minneapolis and across the United States have been difficult for me to process. While the vast majority of protests have been peaceful and an admirable display of making our voices heard, the violent, destructive and opportunistic riots have shown such ugliness and greed. Our country, with its fervent ideals of freedom and equality, is almost unrecognizable. But the shock and the fear of what is happening is certainly overshadowed by why it is happening.

The truth is, the freedom and equality we as Americans hold in such high esteem is not the reality for so many. George Floyd, Ahmaud Arbery and Breonna Taylor are just the latest victims in a long and horrific series of events that prove systemic racism continues to plague our country.

We stand in solidarity with those in our company, in our country and beyond who are rightfully angry that human rights are afforded so unequally, who are saddened that such serious injustices exist and who are calling for immediate change.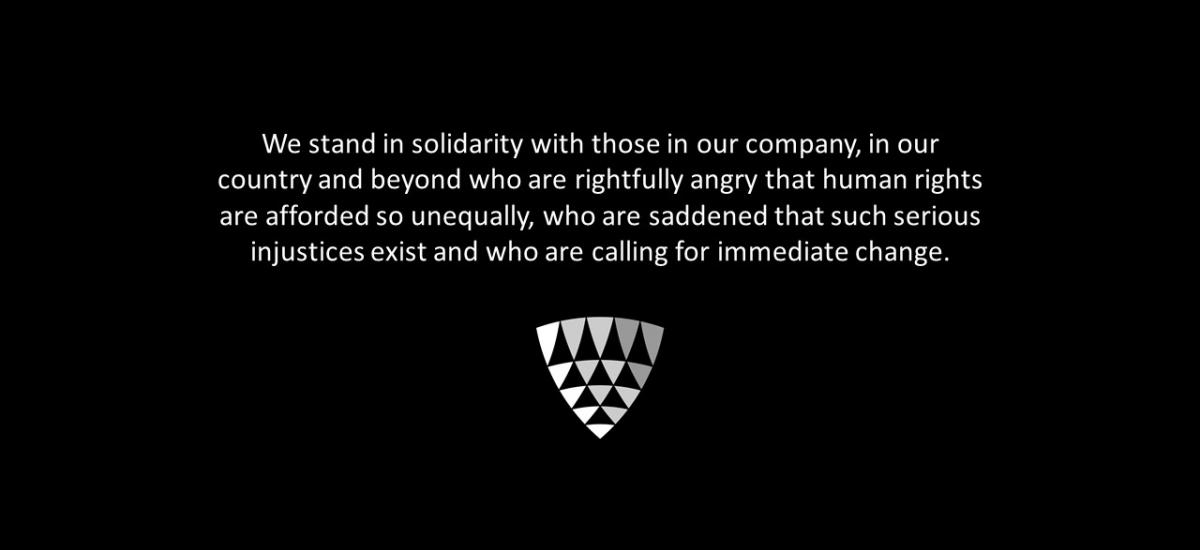 No doubt, we as a nation have a long way to go. But I know our Lineage family – an extraordinarily kind and richly diverse group of people with different backgrounds, ethnicities, races and experiences – can be part of the change. We can and will support each other. We can and will listen to each other. We can and will lean in even harder on our values of trust and respect and more intentionally embrace our commitment to an inclusive and diverse workplace. As a company, we've never just accepted something on the premise of what it is, or how it's been done before.  And today, there is no better time to rise above, seek understanding and advocate to do things in a new way.

In that spirit, I'm proud to share that Lineage is making a $500,000 investment in our inclusion & diversity programs. We are starting with a donation to the Equal Justice Initiative, a nonprofit organization committed to challenging racial and economic injustice and protecting basic human rights, in which we will match employee contributions up to $100,000.

We are also accelerating the formation of employee resource groups (ERGs) for our Black and Latino team members. To ensure we approach our new ERGs thoughtfully and effectively, just as we sought external expertise with COVID-19, we are hiring a consultant who specializes in the inclusion of people of color. Like our Women in Lineage Leadership (WILL) group, it is important to us to create a venue that empowers and amplifies the voices of all team members.

Additional details on our EJI employee-matching donation and the formation of our new ERGs will be shared in the coming weeks.

While these are critical next steps in Lineage's inclusion and diversity journey, we recognize the work is far from over. I want to assure you, Lineage is committed to remaining intentional in our planning, attentive to the needs of our team members and open to feedback as we continue to cultivate a workplace where everyone can contribute.

It's hard to see now, but a time will come for healing – and our Lineage family will join our hands, our hearts and our resources to ensure our global communities are stronger, more empathetic and just. Our culture of "One Lineage" is an inspiring example of what can be done when diverse people and perspectives come together to build something special and lift each other up, and I encourage you to model that inclusivity beyond the four walls of our warehouses.

To members of our team that are exhausted, distraught and deeply affected by this situation, please know that I and the rest of your Lineage family are here for you, support you and stand with you.

All the best,
Greg