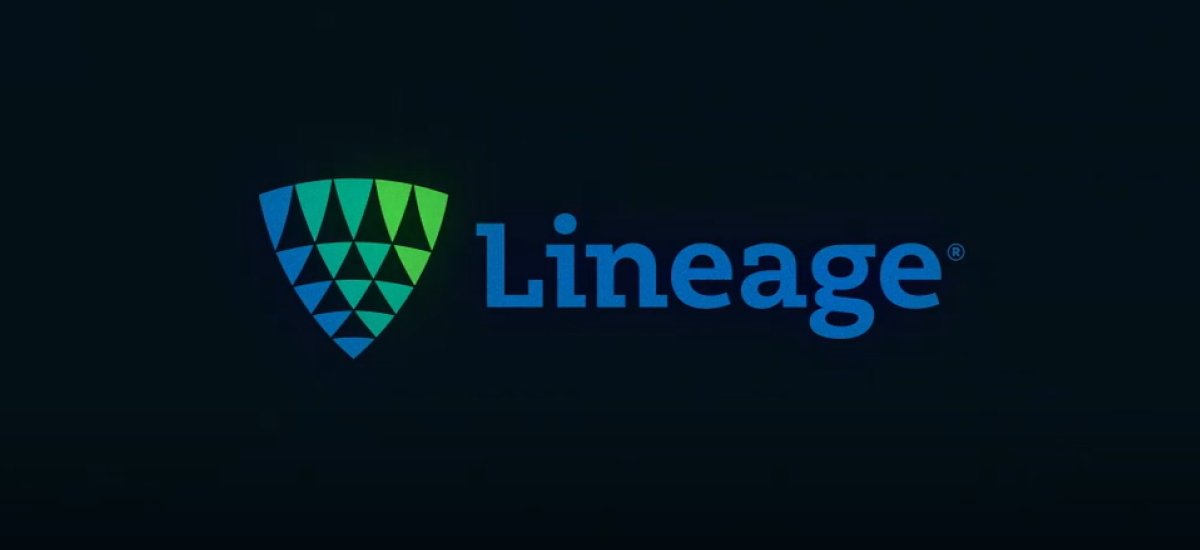 Impact
//
Growth
//
Innovation
//
Trusted Partner
//
Culture
2022 Lehmkuhl Top 10
An article by Greg Lehmkuhl, President & CEO
December 20, 2022
2022 was an important inflection point for Lineage in which we marked our 10-year anniversary. Ten years into the Lineage story and I could not be prouder of what this team has accomplished and continues to achieve – and above all, it's not just what we do, it's how we do it, channeling the winning mindset and purpose-driven spirit of Lineage through and through.

That's not to say this year wasn't without its challenges. Like many companies around the world, we faced an uncertain and challenging macroeconomic environment, including record inflation, ongoing global conflict and constant supply chain disruptions.

Despite these headwinds, the entire One Lineage team never took our eyes off the ball to deliver service excellence to our customers, create an awesome place to work for our colleagues and, ultimately, help feed our communities around the world.

Looking back on 2022 – and the first decade of Lineage – there is certainly much to celebrate, and also much on which to maintain laser focus as we enter the New Year. Accordingly, now is the perfect time to reflect on the last year and recommit to achieving our vision of being the world's most dynamic temperature-controlled logistics company.
Without further ado, let's bring up the "crowd favorite" – the Lehmkuhl Top 10 – as we turn the corner from 2022 to 2023.
1. Being a Force for Good: Just over a year ago Lineage officially launched the Lineage Foundation for Good—and I'm thrilled to say that in only one year, the Foundation made a tangible, lasting impact on the communities where we live and work. Since 2020, the Foundation has provided more than 239 million meals to communities in need and issued more than $1.6 million in community-based grants to fight food insecurity and food waste on a global scale.

When Russia began its invasion of Ukraine earlier this year, Lineage immediately stepped up to ensure our team members in the region were safe and provide support to those impacted by this tragic and senseless violence. With thanks to the generosity and compassion of our team members around the globe, I'm proud to share that we collectively raised over $234,000 to support non-profit efforts to feed, shelter and care for Ukrainians displaced by the conflict.

On top of that, the Lineage Team Member Hardship Fund has distributed over $463,000 directly to team members facing financial hardships including several impacted by the War in Ukraine, housefires, natural disasters, severe illnesses, domestic abuse, homelessness and more.

I could not be prouder of these important initiatives to support our team and ensure we are being a force for good both within our communities and within the lives of our coworkers.
2. Furthering Our Global Expansion Journey: Every year, we continue to find new ways to be a better partner to our customers – and growing alongside them to support their supply chains is certainly a hallmark of our story. This year we added more than 40 new warehouses to our network of strategically located facilities – bringing us to over 420 in total – and expanded our global footprint to 20 countries. We also developed automated, next-generation facilities in strategic locations in Portsmouth, VA and the Port of Rotterdam, demonstrating why Lineage continues to be a partner of choice for our customers around the globe as we seek ways to collectively ease the challenges our businesses present.

As part of these expansion efforts, we have welcomed over 12,000 new team members to Lineage in the last year, which brings me to my next topic.
3. Integrating our Global Network into a Truly One Lineage Organization: It is no secret that Lineage is good at identifying and securing growth opportunities. It's a part of our DNA and emblematic of our company's underlying strength. That growth pace – AND trajectory – is phenomenal. It also requires us as a team to constantly assess whether what worked well a few years ago – or even in the last year – still works for us, and if it can support the company we are becoming. We are a much more complex, global organization today than we were even a few short years ago. That's why one of our key focus areas this year has been evolving the organization into what we've termed Lineage 3.0. Through Lineage 3.0, the executive leadership team was restructured, several functional groups were realigned, and we've focused on ensuring the cultural integration of the thousands who joined the team at the height of the pandemic. Through these tremendous changes, I've been incredibly grateful for our team members who have embraced our evolution and remained dedicated to preserving, protecting, and optimizing the distribution of food around the world – and done so by living our values, leading with compassion and leaving egos at the door. We are building this great company together!
4. Building a Strong Financial Foundation: This year, we grew our revenue run rate to be in excess of $5 billion. Importantly, we grew our EBITDA – an important measure of our earnings as a company – by over 20% year-over-year, which significantly exceeds the growth rate of our nearest competitor. Additionally, we announced today that we recently raised over $700 million in equity from new and existing strategic partners, bringing our total equity raised since January 2020 to $6.7 billion. This is all to say that we have no intention of slowing down, and we expect to continue to grow as we move into the next year. Moreover, our strong growth demonstrates that Lineage continues to be a critical partner in helping our customers feed the world. We should be proud!
5. Forward Momentum on Fostering an Inclusive Workplace: By operating a global organization, we've learned firsthand the importance of having a diverse workforce. I know that to truly drive change within the organization, becoming a more diverse and inclusive company must start at the top with me. To that end, I'm proud to share that we've added three incredible women to our company's leadership: Lynn Wentworth and Joy Falotico recently joined our Board of Directors, and Natalie Matsler joined our Executive Leadership Team as Chief Legal Officer and Corporate Secretary. These appointments come at a pivotal time for the company, as we continue to work toward creating a workplace culture where differences are celebrated and leveraged for the greater good. Diversity of thought and experiences allows us to generate more innovative ideas, solve problems more effectively and build engaged, highly dynamic teams.

We are also committed to promoting inclusive leadership at all levels of the organization. One way in which we're doing that is through the expansion of our employee resource group network. Throughout 2022, we've added six new ERGs to ensure that all team members feel they belong, know they are valued and see they have a bright future here at Lineage. In addition, we've held several speaker events to bring in diverse voices from outside the organization to encourage difficult conversations and learn from the experiences.

Earlier this year, I had the honor of attending our Women in Lineage Logistics (WILL) Let's Ride - Recruit, Inspire, Develop and Empower Summit and was welcomed by 90 of our amazing hourly team members, senior leaders and even partners from Bay Grove. It was truly inspiring to see how our ERGs are creating new opportunities to grow, support and retain our top talent, and I look forward to emulating this experience with other ERGs.
6. Winning New Business and Delivering for Customers: Over the past year, we've witnessed some of the highest inflation rates in decades. Despite that inflationary pressure, we managed to stay nimble and look inward to drive productivity into our operations by tapping our innovative DNA to continue to deliver food safely and efficiently to feed the world. This year, the sales team delivered record levels of new business wins, including being awarded significant new business and expanded opportunities with existing customers. Our dedicated team members have customized solutions to solve our customers' biggest challenges, ranging from port congestion to potential rail disruptions, and aligned our growth strategy with our customers' growth priorities. We also launched new product offerings, including Lineage Fresh to provide a new strategic service for major importers, grocers, and producers of fresh fruit, as well as a new Direct-to-Consumer Fulfilment solution. Without a doubt, we are leading the temperature-controlled logistics industry in true end-to-end, global solutions – and I look forward to exploring additional ways to be our customers' most transformative supply chain partner in the year to come.
7. Recognizing our Success, Values and Culture: As Lineage and our workforce continue to expand globally, we remain focused on cultivating a people-first culture that prioritizes the needs of our team members and presents a unique set of developmental opportunities to help them grow professionally and personally. This year we were recognized by Deloitte and The Wall Street Journal as one of the US Best Managed Companies, CNBC ranked Lineage third on its Disruptor 50 list, and the Detroit Free Press named us as one of Michigan's Top Workplaces for these efforts. I've said it once, I'll say it again – Lineage has cultivated one of the most remarkable workplace cultures I have ever had the privilege of experiencing, and I'm both grateful and proud to be a part of it.
8. Enhancing our Safety Culture: The safety of our team members remains at the core of our business and is our No. 1 value – and that is evidenced by the consistently excellent safety performance we turned in this year. We also continue to strengthen and evolve our safety standards and practices, and I am proud to share we had a record-low total recordable incident rate this year! We also deployed StrongArm safety wearable technology at six high-risk locations in our network and, as a result, we've seen a 25% reduction in injuries to date. Lastly, we rolled out our annual safety inspection globally, to ensure all facilities follow our safety guidelines to keep our team members safe. Keep up the phenomenal work, team, and never lose sight of our charge to return all team members home safely every day, no questions asked.
9. Pushing the Industry Forward: Our mission to reimagine the global food supply chain to eliminate food waste and help feed the world is at the forefront of our business and serves as a key driver of our strategy. Since 2012, we have aggressively invested in innovation to push the decades-old cold chain forward, address our environmental footprint, create solutions to meet internal needs and address the business challenges of our customers, and make the global food supply chain more efficient. The use of renewable energy sources is one element of our journey to a net-zero carbon future, and I'm thrilled that Lineage was recognized by the Solar Energy Industries Association as one of the top corporate adopters of solar power in the US. Lineage also received a 2022 Better Project Award from the U.S. Department of Energy for our deployment of ATLAS refrigeration controls system to create energy efficiencies. This marks the fourth consecutive year that we've been recognized by the U.S. Department of Energy's Better Plants Program. Did someone say FOUR-PEAT?!
10. Tremendous Job, Team: Another year is in the books, and I remain honored and humbled to serve this amazing team of 25,000 individuals who show up to work each day to help feed the world. Please know that your drive, dedication and passion do not go unnoticed, and there is no Lineage without each of you. Your work matters. It matters to our customers, to our communities, to each other, and especially to me personally – I can't thank you enough. Thank you, thank you, thank you!!!

Cheers to yet another incredible year! I can't wait to see what 2023 has in store – but I can say without a shadow of a doubt, it's going to be epic!!

From my family to yours, I wish you all a safe and blessed holiday surrounded by the ones you love.

All the best,

Greg