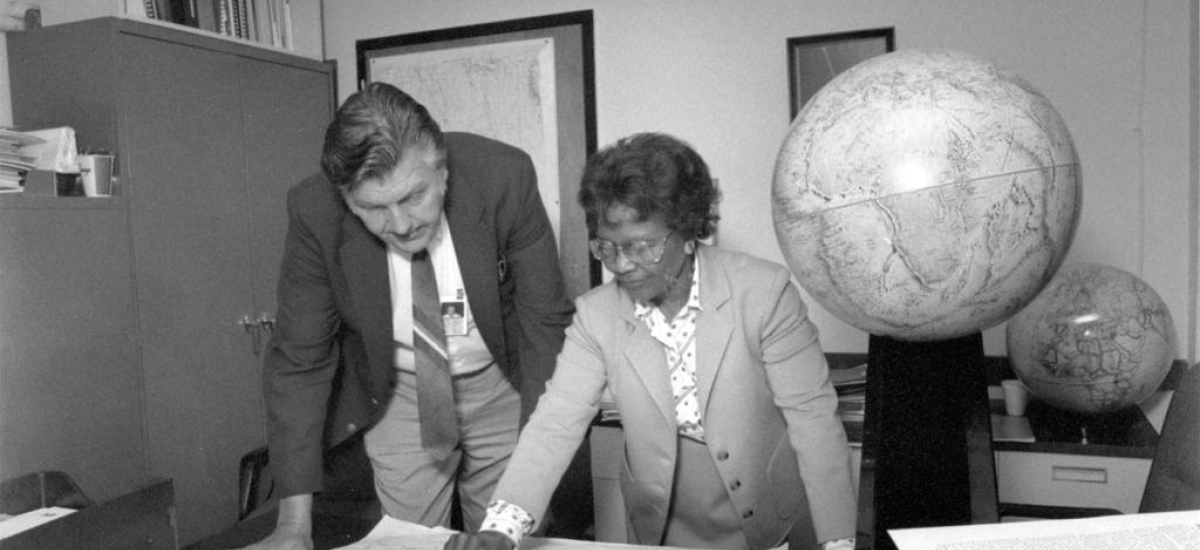 Culture
Black History in the Cold Chain: Gladys West
February 22, 2023
At Lineage, we are proud to celebrate Black History Month and the contributions of Black Americans to our industry and our world. We reflected on innovations from Frederick McKinley Jones and George Washington Carver; and this week, we're looking at the work of Gladys West, a mathematician and computer programmer who changed the world with her foundational work on the world's first GPS technology.
Trading Farm Work for Classwork
Gladys West was born in 1930 in Dinwiddie County, Virginia, the daughter of a farmer and a homemaker. Growing up in a rural community, Gladys spent much of her childhood working on the family farm, but she always knew she was destined for more. From an early age, she knew the fields were not for her and that her only way out would be through education.
Her earliest education was in a one-room, mixed-age, segregated schoolhouse, a 3-mile hike from her home. Despite her limited educational opportunities and limited access to technology, Gladys got the most out of it. She excelled in her schoolwork and proved herself as a gifted student with a strong interest in mathematics. When she learned that a new state program was going to provide a scholarship to the top two students in her class, Gladys set her sights and got to work. She dedicated herself to school and graduated as valedictorian in 1948, earning the coveted scholarship that set the stage for the rest of her life.
Gladys attended Virginia State College, now Virginia State University, a historically black college. She earned her degree in mathematics, a field dominated by white men, and then continued to get her master's in mathematics. At every step of her career, Gladys stepped boldly into spaces where few to no black women had been before. She was ready to make her mark regardless of what society expected of women like her.
Revolutionary Work on the World's First GPS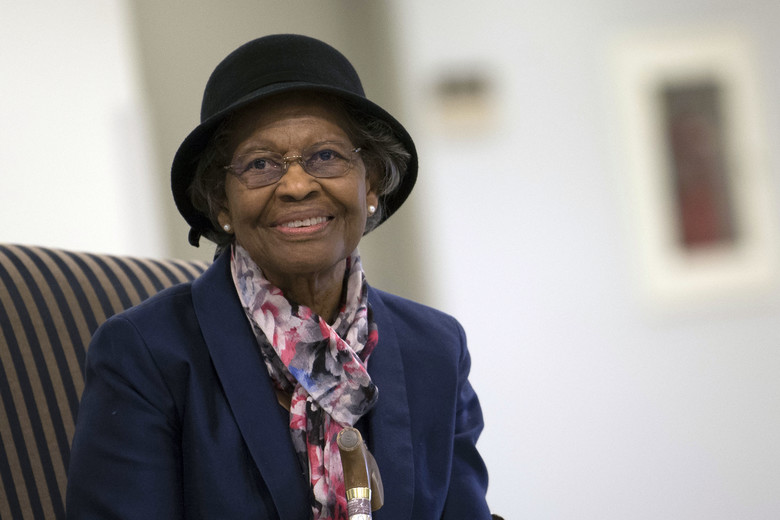 Gladys was hired by the United States Department of Defense in 1956 as a computer programmer at the Naval Proving Ground. Shortly after beginning her work, she met the man she would marry, Ira West. He was one of only four black employees, including Gladys, at the Proving Ground. Throughout their career, they would go on to have three children, finding a happy balance between their family and the important work they were a part of.
Her early projects centered on using mathematical models to calculate the shape of the Earth. The military was interested in developing a system that could accurately determine the location of ships and submarines in the ocean. West was part of a team of scientists who worked to build a system that could use satellites to determine the location of objects on the Earth's surface. This system became known as the GPS (Global Positioning System).
To say West's work was challenging would be an understatement. The calculations required for GPS were complex and required a deep understanding of mathematical concepts like geometry, trigonometry and calculus. West was up to the task. Her expertise in these areas, combined with her skills as a computer programmer, allowed her to make significant contributions to the development of GPS.
West continued working on the GPS project for more than two decades. She was responsible for writing and updating the computer programs that were used to perform the calculations required for GPS. Her work was absolutely critical to the success of the project, as her programs were used to generate the data that was used to determine the position of satellites in space. This data was then used by GPS receivers to determine the location of objects on the Earth's surface.
Gladys' work on GPS technology had a profound impact on supply chain logistics. GPS-based navigation and tracking systems revolutionized the way goods were transported and delivered. It became possible to track shipments in real-time, plan routes more efficiently and optimize delivery schedules based on factors like traffic and weather conditions. This made it possible to reduce transportation costs, reduce waste and emissions and improve the speed and accuracy of deliveries.
Her Work Made Our Work Possible
We're proud to recognize the contributions of Gladys West to the field of GPS technology and to supply chain logistics. Her work helped make it possible for us to deliver goods efficiently, sustainably and with pinpoint accuracy. We are proud to honor her legacy and to celebrate her contributions to our industry.
Gladys West may have been a hidden figure behind the development of GPS technology, but her impact on supply chain logistics was nothing short of revolutionary. Her contributions to the field helped shape the world we live in today and continues to impact the logistics industry. We are proud to celebrate her legacy and to recognize the important role that she and countless other Black Americans have played in shaping our industry and our world.
As Black History Month wraps up, we're committed to keeping the conversation going all year long. That's why, in 2022, we launched our Black/African Ancestry employee resource group, Leadership and Education for African Ancestry Development (LEAD). LEAD aims to improve opportunities to recruit, retain, develop and promote team members of Black/African Ancestry across the network. If you're a Lineage team member and want to learn more about LEAD or join, visit our updated ERG Insights page today!
---
Sources for this Article: