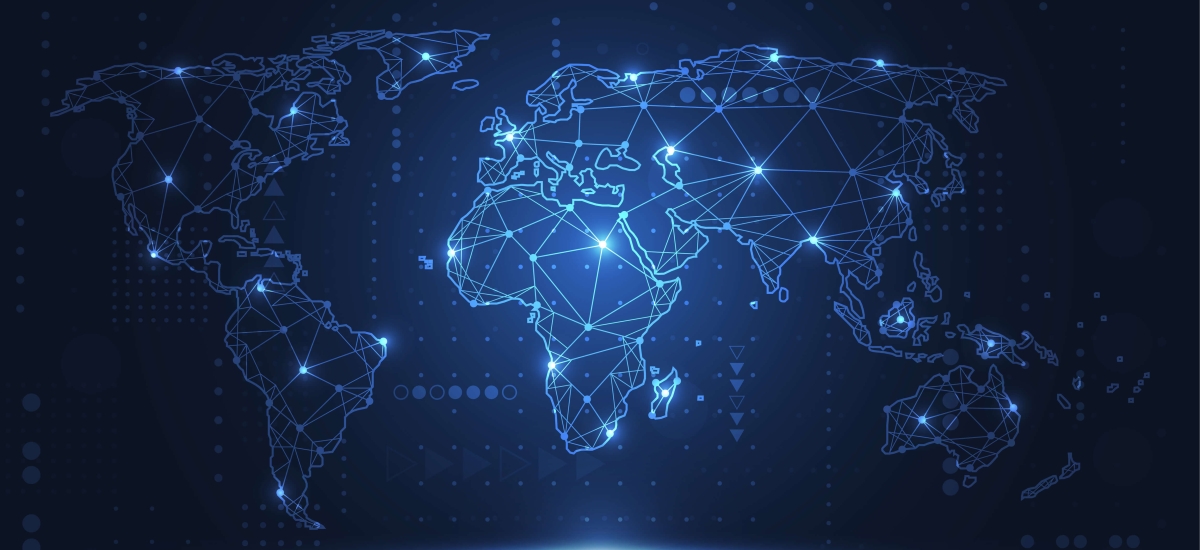 Culture
Corinne Vigreux – Revolutionizing How We Navigate with Digital Maps
March 16, 2023
As we celebrate Women's History Month, we are honored to celebrate the many remarkable women in the world of logistics and supply chain management. Women pioneers like Lillie Drennan, the first woman to own a trucking firm in the US, helped shape the logistics industry into what it is today. Another such woman is Corinne Vigreux, co-founder of TomTom and a pioneer in the development of digital mapping and navigation technology.
Vigreux's work has significantly impacted the supply chain logistics industry and revolutionized transportation as we know it. Her innovations provide new tools and insights that improved the accuracy, efficiency and speed of delivery operations. Through her innovations and leadership, Vigreux has helped shape the logistics industry and paved the way for future generations of women in logistics and transportation.
From Paper Maps to Real-Time, Digital Directions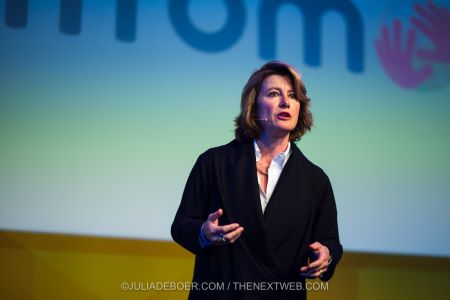 Corinne Vigreux is a French entrepreneur who co-founded TomTom in 1991, with her husband Harold Goddijn, along with Peter-Frans Pauwels and Pieter Geelen. The company started off as a provider of digital maps and GPS navigation technology, building off of Gladys West's work on the first GPS. Vigreux's TomTom quickly became a leader in digital mapping. TomTom continued to innovate and expand its offerings, creating new tools and technologies that transformed the logistics industry forever.
One of the major ways that Corinne Vigreux and TomTom impacted the logistics industry was through the development of digital mapping technology. High-quality digital maps, like those developed by TomTom, have become a critical tool for logistics companies. They provide real-time information on traffic patterns, road closures and other factors that regularly impact delivery times. This information allows logistics companies to optimize their routes, reducing delivery times and fuel usage while improving the overall efficiency of their operations.
In addition to digital maps, TomTom also developed navigation technology that is still used by drivers to optimize their routes and improve their delivery times. This technology is particularly important for logistics companies with large networks that operate across wide geographic areas. These advancements help optimize routing decisions which had a significant impact on delivery times and transportation costs.
Another area in which Vigreux and TomTom have had a significant impact is in the development of autonomous vehicles. TomTom has developed high-definition maps and software that can be used by autonomous vehicles to navigate safely and efficiently on the road. This technology has the potential to revolutionize the logistics industry, enabling companies to automate many of their operations and improve the speed and efficiency of deliveries.
Advocating for Greater Diversity in Tech
Vigreux's work has not only been instrumental in the development of new technologies, but also in the promotion of diversity and inclusion in the logistics industry. As a woman in a male-dominated field, Vigreux has been a strong advocate for diversity and has worked to create opportunities for women and other underrepresented groups within transportation logistics.
In 2007 she established the Sofronie Foundation, which focuses on "tackling disadvantage and improving social mobility" in France, the Netherlands and the UK. The Sofronie Foundation provides excellent opportunities for young people and early career professionals in tech industries. She continues to be a vocal advocate for entrepreneurship, technology education and diversity and inclusion within high-tech industries. In 2018, Vigreux founded CODAM, a coding college in Amsterdam. CODAM is a non-profit, tuition-free computer programming college that provides top-tier, affordable education to people from all walks of life.
Vigreux's contributions to the logistics industry are widely recognized, and she has received many awards and accolades throughout her career. In 2012, she was made a Knight of the Legion of Honour, France's highest order of merit, for her success in business and her commitment to social causes. In 2019, she was named to Forbes' list of the World's 100 Most Powerful Women, a testament to her leadership and influence in the tech and logistics industries.
Pioneering Women Continue to Shape Our Industry
As we celebrate Women's History Month, we are proud to honor Corinne Vigreux and the many other remarkable women who have made a significant impact on the logistics industry. Through their innovation, leadership and social advocacy, these women continue to pave the way for future generations of women in logistics. Their work helped shape the industry into what it is today. At Lineage, we are continuously inspired by women like Corinne Vigreux to never stop innovating as we build a more diverse and inclusive logistics industry.
If you're a bold, entrepreneurial woman who's looking to start or continue a career in logistics, we have a myriad of great opportunities across our networks. From logistics and information technology to sales and operations, join a global team whose work is critically important to feeding the world.
Sources for this Article Include:
Arthur, C. (2015, July 21). Navigating decline: what happened to TomTom satnav? The Guardian. https://www.theguardian.com/business/2015/jul/21/navigating-decline-what-happened-to-tomtom-satnav.
De Boer, J. (2015, April 24). TNW Conference 2015 - Day 3. [image] SRGB-9525, CC BY-SA 2.0. Wikimedia Commons. Retrieved March 16, 2023. https://commons.wikimedia.org/w/index.php?curid=79966379
Forbes Staff. (2018, October 8). Forbes Releases Inaugural Top Women in Tech List in Honor of Ada Lovelace Day. Forbes. https://www.forbes.com/sites/forbespr/2018/10/08/forbes-releases-inaugural-top-women-in-tech-list-in-honor-of-ada-lovelace-day/?sh=63573d1245a8.
Kashyaap, S. (2022, January 31). Corinne Vigréux: the woman behind Europe's latest unicorn, and one of the few female tech founders in the continent. HerStory. https://yourstory.com/herstory/2022/01/women-in-tech-corinne-vigreux-europe-woman-unicorn-founder.
République Française Staff. (n.d.). Arrêté du 2 août 2012 portant nomination et titularisation. République Française, 2012, https://www.legifrance.gouv.fr/jorf/id/JORFTEXT000025641749.
WiDS Staff. Corinne Vigréux. (n.d.). World Innovation and Digital Summit. https://www.widsconference.org. Retrieved from https://www.widsconference.org/corinnevigreux.html.